Sony Xperia Tablet Z review
Power and performance in the thinnest form factor on the market, so what's the catch?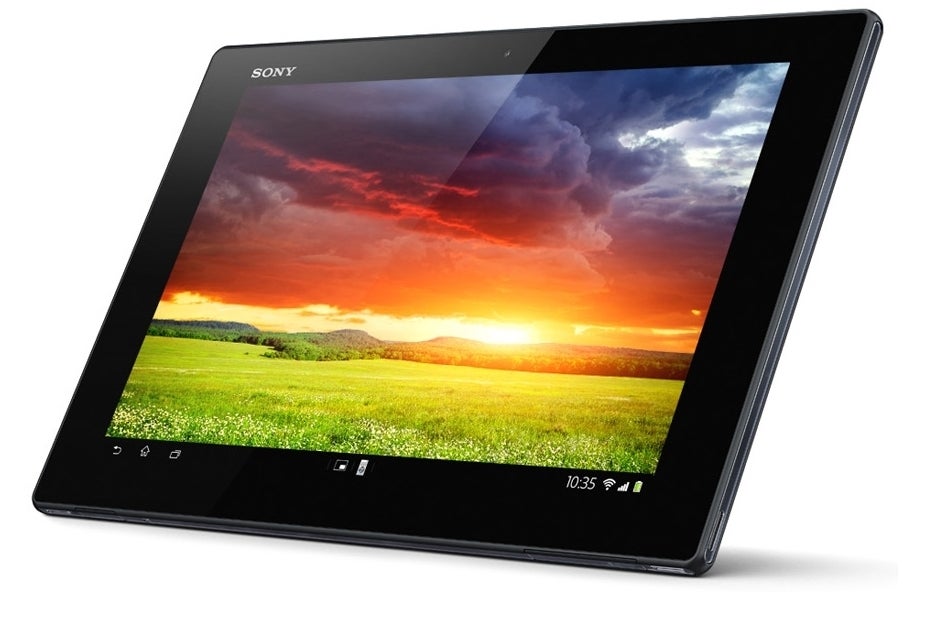 The Sony Xperia Z is without a doubt the best phone to come out of the company's R&D labs in years, boasting powerful tech, an eye-catching screen and a svelte and surprisingly resilient chassis. The Japanese electronics giant clearly knows this, as it has used the Xperia Z as the blueprint for its next stab at cracking the tricky - yet profitable - tablet market. The result is a device which is attractive to behold, packs plenty of horsepower and feels like a genuine challenger to the incumbent Apple iPad.
The Xperia Tablet Z really does feel like an Xperia Z phone which has been stretched at each corner. The edges of the device look identical to those on its smaller smartphone sibling, although the glass back has been replaced by a matte-finish surface this time around. Like the Xperia Z, this slate is dust and waterproof, lending it a toughness belied by its impossibly slender frame.
Samsung and Apple have long been entrenched in a battle to see who can produce the thinnest devices, so it's rather surprising to see Sony swoop in and beat them both. The Xperia Tablet Z has a thickness of just 6.9mm - quite a reduction on the iPad 4's 9.4mm. It's instantly noticeable too; as soon as you pick up the device, you can't help but appreciate its dimensions. This has an obvious knock-on effect on the overall weight of the Tablet Z, which is just 495g - the iPad 4 tips the scales at 662g.
Of course, all of these stats count for little if the product in question is pig-ugly to look at - mercifully, that cannot be said of the Tablet Z. With the display powered down, it looks like an intriguing slab of black material - there's no obtrusive design work or chrome-covered plastic trim to get in the way here. With simplicity comes an undeniable air of sophistication; the Tablet Z's water and dust resistance consequently feel at odds with the otherwise haughty nature of the device. Sony wants you to take it out in the rain or use it on a building site, but to actually do so feels tantamount to complete and utter neglect.
Not every aspect of the Tablet Z is as pleasing, however. The aforementioned protection against liquid and dust particles calls for plastic covers over all ports and connectors. This means simple acts such as plugging in a pair of headphones or charging the slate require you to fumble for the correct panel and gingerly ease a fingernail under the almost invisible slot. It also means that the cover is then left loosely connected to the tablet itself when the connection is in use, almost begging to snap off if caught against something. Given how unlikely it is that anyone will use this tablet in a hazardous environment, it may have been better to have open ports to avoid this annoyance. Another design issue relates to the rear of the Tablet Z. The matte surface is an absolute magnet for greasy fingerprints, but - unlike the glass-covered screen - it's almost impossible to wipe clean. As a result, it quickly becomes covered in unsightly smudges, especially if you happen to possess particularly sweaty palms.
Given that a tablet's display takes up most of the front of the device, it's little wonder that companies are obsessed with offering better screens than their rivals. All you really need to know about the 10.1-inch LED-backlit LCD panel included in the Xperia Tablet Z is that it's fantastic, delivering perfect clarity, striking contrast and faithful colour replication. With a HD resolution of 1900x1200 and a pixel density of 224ppi, it's so sharp that it's almost impossible to spot individual pixels unless you put your nose right up against the glass - and we certainly wouldn't recommend watching a movie or playing a game in such a manner.
"The Nexus 10 inches ahead of the Xperia Tablet Z in terms of raw power, but in gaming the advantage is slight as the GPU has to service a higher resolution."
| | Sony Xperia Tablet Z | Samsung Galaxy Note 10.1 | Google Nexus 7 | Google Nexus 10 |
| --- | --- | --- | --- | --- |
| Quadrant Standard | 7799 | 5829 | 6110 | 4551 |
| AnTuTu Benchmark | 20308 | 12660 | 12726 | 8912 |
| Geekbench | 2345 | 1753 | 1475 | 2475 |
| GFXBench Egypt On-Screen/Off-Screen | 31fps/32fps | 16fps/15fps | 13fps/10fps | 31fps/40fps |
| GFXBench T-Rex On-Screen/Off-Screen | 12fps/13fps | 6fps/4fps | 5fps/3fps | 9fps/14fps |
| 3D Mark Ice Storm 720p/1080p | 9936/9997 | 8983/8775 | 6629/6319 | 7990/5427 |
At the heart of the Xperia Tablet Z is a Qualcomm Snapdragon S4 Pro APQ8064 chipset, which is made up of a quad-core 1.5GHz Krait CPU and Adreno 320 graphics processor - there's 2GB of RAM to keep things ticking over, too. Despite this power, we noticed a slight amount of lag when navigating the tablet's user interface.
Connectivity options are pretty robust, with Sony offering the Tablet Z in both WiFi-only and WiFi/4G variants. In terms of storage space, the cheapest model comes with 16GB of internal flash memory, while the more expensive offering has twice that figure. Both come with MicroSD card slots allowing you to add more space, so it's not the end of the world if you opt for the less expensive option. This also gives the device an advantage over the Samsung-made Nexus 10, which lacks such functionality.
With Android 4.1.2 on board, the Xperia Tablet Z is running a reasonably up-to-date version of Google's OS, but it's still lagging behind stock Android, which usually graces Google's Nexus range of devices first. Just like its rivals HTC and Samsung, Sony has taken steps to create a custom user interface which sits on top of Android itself. Similar to the UI seen on the Xperia Z smartphone, this software comes with a whole host of features which are unique to this tablet and won't be found anywhere else.
"We tend to prefer stock Android over the manufacturer re-skinned versions, but Sony's additions to the OS in the Tablet Z include some very useful features."
Some of these features are actually useful, too; small apps are pint-sized programs which float above the main UI, allowing you to add up complex sums, make notes, record a voice message and even control your TV using the device's built-in IR transmitter - all without having to leave your current task. As is often the case with manufacturer-installed software, there are other less useful offerings - such as Sony's own Video Unlimited service, which is competing with Google's own movie store. Bizarrely, Video Unlimited doesn't offer any HD content at present, which seems like a massive waste when you consider the screen Sony has blessed this tablet with.
There's also a music store and Sony's own Play Now app repository, and these also sit awkwardly alongside the Google Play market. Sony isn't the only company to adopt this strange doubling-up strategy - HTC and Samsung also have their own download outlets which ship on their devices alongside the standard Android marketplace - and while these firms can be forgiven for wanting to divert some consumer cash away from Google, it feels odd to have several different digital shopfronts vying for your attention on the same screen. What makes them even more befuddling is that they don't offer anywhere near the same variety of content as the Google Play store.
Given the technological power contained in its thin body, it should come as no great surprise to learn that the Tablet Z is comfortable running all of the recent 3D Android titles, including Real Racing 3 and After Burner Climax. Gaming on a tablet can often be an irksome experience due to the sheer weight of the device, but the light nature of the Tablet Z means this is rarely an issue - although those pointy corners can sometimes dig into your palms. Thankfully, like all of Sony's recent Android-based products, you can easily pair a PS3 pad and use that instead.
"Gaming on a tablet can often be an irksome experience due to the sheer weight of the device, but the light nature of the Xperia Tablet Z means this is rarely an issue."
Because this is a PlayStation certified product, you get access to the PlayStation Mobile store. Strangely, it's not pre-installed - instead, you have to tap an app called Let's Start PSM, which then opens a web browser and prompts you to download the installation file - at which point, you are told that the tablet has blocked the installation of third-party applications, forcing you to drop out to the settings menu to toggle a switch. The same process applies on other Sony Android devices, and it feels unforgivably clunky. Why the application isn't installed out of the box we'll probably never know.
For what it's worth, PlayStation Mobile offers some likeable exclusives, but the software library is laughably poor when compared to what is available on the App Store and Google Play market. Again, as is the case with Sony's Video and Music Unlimited stores, PlayStation Mobile feels unnecessary. Android already has a digital shop for this kind of content, it doesn't really need another.
The Xperia Tablet Z comes with not one but two cameras - an 8.1-megapixel snapper on the rear and a front-facing 2.2-megapixel one. While the latter can be seen as useful when making video calls over Skype or Google Hangouts, the rear-facing camera struggles to justify its existence. Simply put, you don't use a tablet to take "proper" photos with, and the fact that the one showcased here doesn't even possess an LED flash suggests that Sony doesn't really expect you to, either. To cap it all off, the photo quality is decidedly average, with images plagued by grainy textures and poor lighting.
"Despite the inclusion of an 8.1-megapixel rear camera, photography on the Xperia Tablet Z is mediocre, with indoor results in particular a disappointment."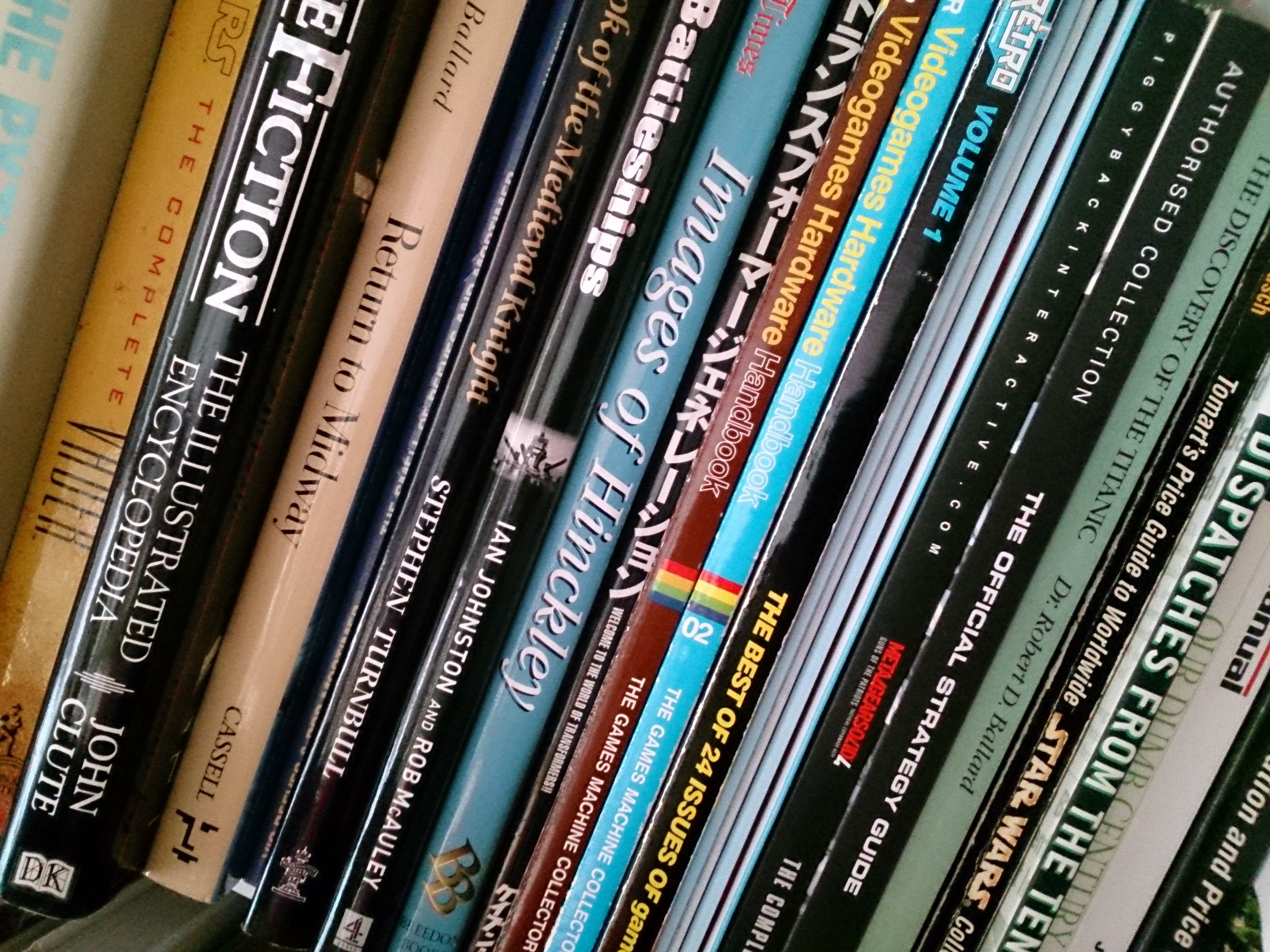 When you've got a slate which is as thin as the Tablet Z, it's wise to expect a catch somewhere - and that catch is battery life. The slight chassis means that Sony has only been able to include a 6000mAh power cell, which offers around half of the capacity of the battery inside the iPad 4. Unsurprisingly, that means that Sony's offering has rather disappointing staying power. The company has tried to soften the blow with stamina mode, which was also included in the Xperia Z phone. This built-in feature switches off your data signal whenever the screen is powered-down, saving you a considerable amount of juice. It makes infinitely more sense on a tablet than it does on a phone, primarily because you don't need it to be connected to the web all the time. Without stamina mode turned on, the Xperia Tablet Z sucks its battery dry within five hours when playing a looping HD video. To make things even worse, it seems to take forever to charge up - a device which drains fast and charges slowly isn't exactly what you'd ask for when you're compiling your wish list of features.
Sony Xperia Tablet Z: the Digital Foundry verdict
Despite some niggles with the battery life and fingerprint-attracting case, the Xperia Tablet Z offers very much the same story as the Xperia Z - this is Sony's best effort in the slate arena yet, and represents a viable alternative to the Apple iPad and Samsung Nexus 10.
The price could be a sticking point - the cheapest variant is £400/$500, while the 16GB, 4G-ready version is a wallet-punishing £500/$680. The 32GB WiFi-only version sits in the middle, retailing for £450/$600. Still, if you're not bothered about 4G connectivity then the entry-level offering is perfectly decent - if you feel that 16GB isn't enough space you can always buy a cheap MicroSD card to boost that amount.
Ultimately, the Xperia Tablet Z is significant not for its thin frame, striking screen or impressive power - although all of those elements contribute to the pleasing impression it makes - but for the fact that it proves Sony is more than equal to its rivals. And that's something that hasn't always been the case in recent years.
Thanks to Vodafone for providing the unit used in this review.
Will you support the Digital Foundry team?
Digital Foundry specialises in technical analysis of gaming hardware and software, using state-of-the-art capture systems and bespoke software to show you how well games and hardware run, visualising precisely what they're capable of. In order to show you what 4K gaming actually looks like we needed to build our own platform to supply high quality 4K video for offline viewing. So we did.
Our videos are multi-gigabyte files and we've chosen a high quality provider to ensure fast downloads. However, that bandwidth isn't free and so we charge a small monthly subscription fee of £4.50. We think it's a small price to pay for unlimited access to top-tier quality encodes of our content. Thank you.
Support Digital Foundry