DF Direct Weekly: is next-gen GPU pricing out of control?
Looking more closely at the RTX 4070 Ti backlash.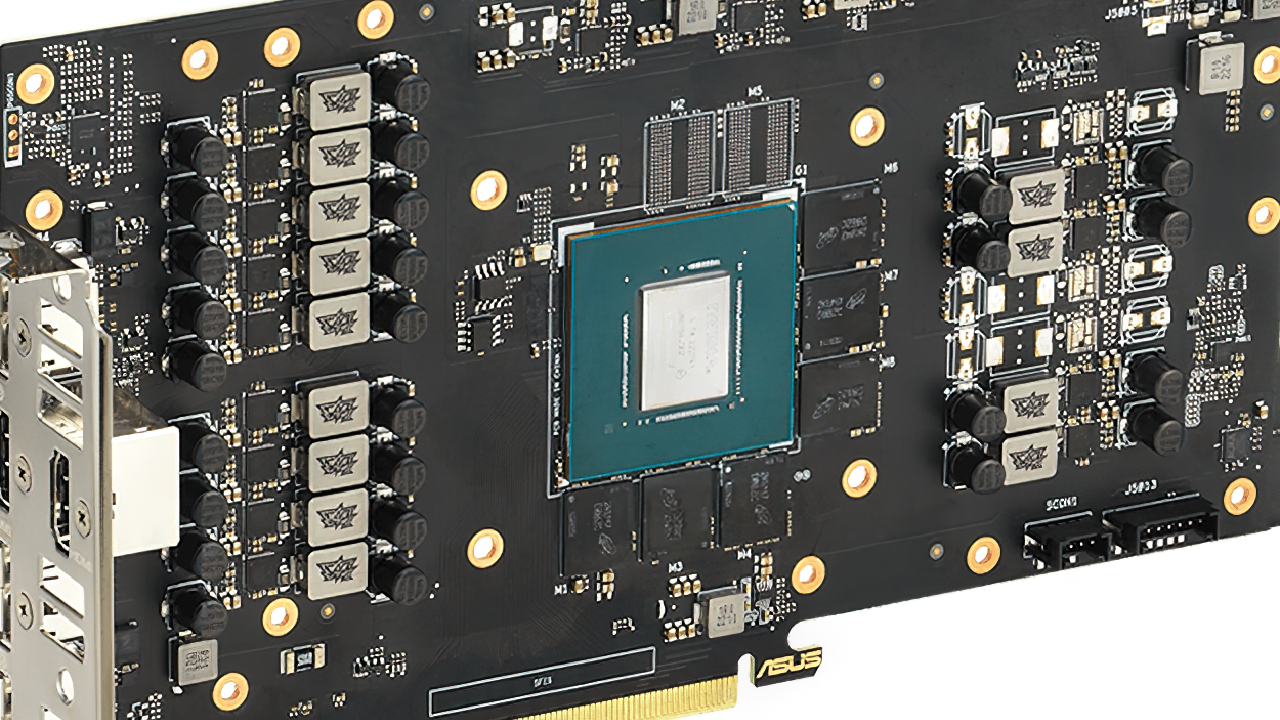 Welcome to 2023 and the return of DF Direct Weekly! After a short time away - we missed a week, actually - the team returns to discuss the latest gaming and technology news. The year kicked off with the Consumer Electronics Show - CES - and in this week's show, myself, John Linneman and Alex Battaglia discuss the keynotes from Nvidia, AMD and Sony, including our first look at Gran Turismo 7 on PSVR2, while addressing the latest concerns about thermal throttling on the RX 7900 XTX reference board as well as new innovations coming this year for OLED TVs.
There's also time to mull over the backlash to Nvidia's GeForce RTX 4070 Ti, which was perhaps inevitable. Bearing in mind the extreme reactions, I wanted to weigh in with some more detailed thoughts about why I thought the product was 'OK' as opposed to the total disaster that many think it is. There's a series of factors that define how RTX 4070 Ti turned out as it did and clearly, questions remain about the outlook for the GPU market going forward.
The arguments against the 4070 Ti are fairly straightforward: it's the most expensive 70-class product Nvidia has ever delivered and its specs are paltry compared to prior 70-class products. In terms of relative performance, the 4070 Ti is broadly comparable with the top-end results from the RTX 3000 generation, when the RTX 3070 did the same vs RTX 2080 Ti at $499. All of this is true and the outlook seems grim for PC graphics. On the face of it, Nvidia and AMD are not helping matters based on the prices of the products seen so far.
That's a pretty damning series of charges but while the case against the RTX 4080 is straightforward, the 4070 Ti is more complex. First of all, the lack of a Founders Edition card to peg prices at its $799/£799 is a disappointment - especially bearing in mind how outsized the products tend to be and how overpriced many of the third party boards are. However, looking at Scan right now, it's still possible to get the card at its recommended £799 - and I'd still take it over the RTX 3080, which continues to sell at £700 or higher buying new. More memory, DLSS3 and improved efficiency are worth the extra money.
The lack of a game-changing gen-on-gen uptick in performance for the money is an issue, but it's not the first time it's happened: RTX 2080 launched with similar performance to GTX 1080 Ti and no support for its new features for the same $699. GTX 980 was cheaper than the outgoing GTX 780 Ti but out-of-the-box performance wasn't that much better. With RTX 4070 Ti, we're looking at two factors here: first of all, not every generation delivers a 'slam dunk' gen-on-gen and value gain in the same way that RTX 3000 did. Secondly, the economic outlook is not great generally - prices are rising everywhere - while the situation for semiconductors is especially problematic.
To get some idea of those issues, check out the costs of the new process nodes up against the 7nm node used for current-gen consoles - we're looking at a 60 percent increase per wafer for 5nm and its set to get worse with 3nm, where the wafer price doubles over 7nm. This is why Xbox Series S exists, as per our legacy 2020 interview with system architect Andrew Goossen, Microsoft saw no real way to cost-reduce Xbox Series X over time, so produced a lower power console instead. And even with existing 7nm/6nm consoles, Sony increased prices and Microsoft continues to lose money on every machine it makes - but at least the Xbox team furnished us with explanations that explain why they made Series S in the first place. Neither AMD nor Nvidia have spent much time explaining why their products are rising in price, even though they source their chips from the same manufacturer - TSMC.
Factoring in increased costs across the board - and especially at the core semiconductor level - 4070 Ti arrives as a 'side step' of sorts, a replacement RTX 3080 if you will. Costs have increased then, but what about Nvidia's profit margin? It's the perceived 'greed factor' that appals many. Undoubtedly, there will be a healthy margin in the mix, because the RTX 4070 Ti was initially the RTX 4080 12GB with a base price of $899. Nvidia lopped off $100 and presumably compensated third-party board manufacturers for disposing of their packaging and creating replacement boxes - which can't have been cheap. Even so, it's also hard to believe that the firm still isn't making decent money on the product. Should Nvidia have cut even further into its profit margin?
This is the point where the market - gamers - have the final say and this is the only factor likely to bring about a rethink on GPU prices. If the value isn't there, the product will not sell and graphics manufacturers will be compelled to cut its margins and offer the card at a discount. It's surprising to me that almost a week on from launch, it's possible to buy a RTX 4070 Ti at its base price, suggesting that demand isn't as high as expected. However, it's more surprising to me that over two years on from its debut, it's impossible to buy a brand new RTX 3080 at its £649 UK launch price. Part of this will be down to currency fluctuations against the US dollar, but even so - remarkably - £699 is the UK base price for an RTX 3080 while used prices remain robust. Will we see cheaper RTX 4070 Ti cards? It seems unlikely in the short term - I'd expect to see some movement on the RTX 4080, where its value proposition didn't make sense against RTX 4090 and makes even less sense against the RTX 4070 Ti.
Things may change if game-changing competition emerges - and who knows that AMD's RX 7800 XT will deliver - but the stark reality right now is that if you bought a GTX 1080 Ti or RTX 2080 back in the day at £699, there are only two real alternatives to consider in the same price ballpark: RTX 4070 Ti and RX 7900 XT. Given the choice between the two, the features, RT performance and notionally lower price of the Nvidia card swing it for me, but those less interested in AI features or ray tracing may prefer the AMD alternative, which is generally faster in rasterisation and has a lot more memory.
Right now, the unfortunate reality is that both will cost you more than £699 (though 2017's £699 is over £850 today, inflation adjusted) but on the plus side, you're still getting a night-and-day improvement to performance (4070 Ti is anything from 2x to 2.7x faster than 1080 Ti based on various rasterisation benchmarks), efficiency and features. Today's xx70-class product is more expensive than any we've seen before, but I'd be inclined to believe that consumers opt for the best performance for their budget more than the name/classification of any given product.
One final thought: all of the new GPUs we've seen so far have been aimed at the high-end enthusiast gamer. We've still yet to see where prices will land for AMD and Nvidia's offerings in the cheaper price ranges. The question is, of course, the extent to which gen-on-gen price jumps will continue as we breach the $500/£500 barrier. Right now, a RTX 3060 12GB starts at £330 - which is reasonable value - and that's the target to beat, if not for the inevitable 4060 then definitely the 4050.
Will you support the Digital Foundry team?
Digital Foundry specialises in technical analysis of gaming hardware and software, using state-of-the-art capture systems and bespoke software to show you how well games and hardware run, visualising precisely what they're capable of. In order to show you what 4K gaming actually looks like we needed to build our own platform to supply high quality 4K video for offline viewing. So we did.
Our videos are multi-gigabyte files and we've chosen a high quality provider to ensure fast downloads. However, that bandwidth isn't free and so we charge a small monthly subscription fee of £4.50. We think it's a small price to pay for unlimited access to top-tier quality encodes of our content. Thank you.
Support Digital Foundry