DF Direct Weekly takes on Switch OLED, Dark Souls 3 FPS Boost and more
Plus those GTA6 rumours...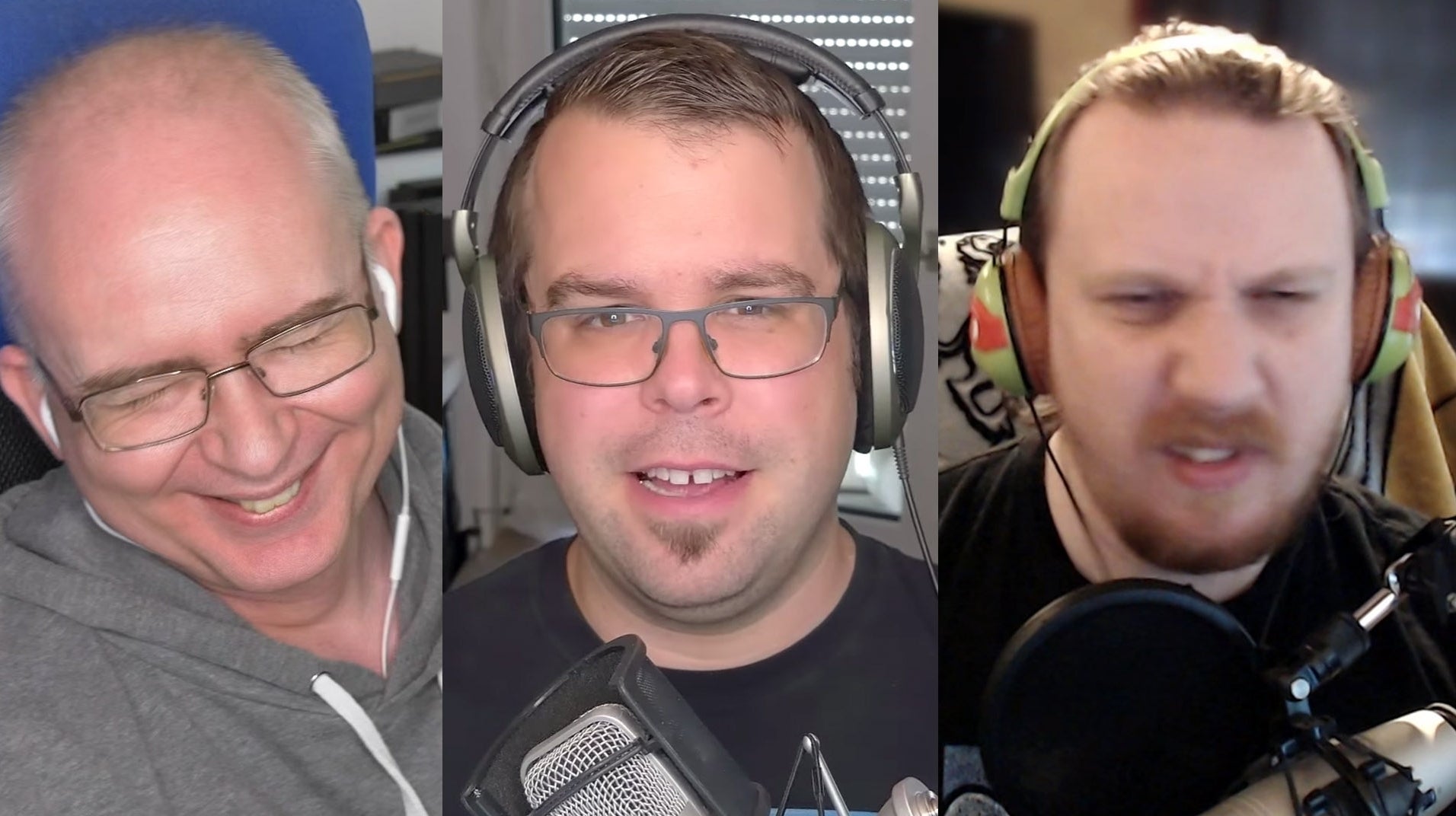 Digital Foundry's weekly show is back - and this time there's a good 107 minutes of (mostly) tech chat! Leading the agenda this week are some further thoughts on the Switch OLED, but mostly attempting to answer the many, many questions sent by DF supporters about the new unit. Why aren't we getting a Switch Pro? Is the Switch Pro actually happening a bit further on down the road? Did Nintendo 'switch' up its plans for a more powerful model because of the pandemic? (Spoilers: no). There's a good 20 minutes of discussion about the new hardware we're actually getting - and when/if a successor will become available.
The notion of a theoretical pandemic-driven change of plans is actually quite interesting in that it did come up as a prominent theory as to why the Switch OLED model was announced, as opposed to a new machine powered by more advanced Nvidia silicon, but the truth is that the development of any given games console - even a product refresh - takes many, many months and even years of development. The developers out there reverse-engineering the Switch's firmware first got visibility of the Switch OLED in firmware 10.0.0, which arrived in April 2020, at which point we can assume that the hardware existed in development form. By January 2021, we got visibility on the specifications - but it took until July 2021 until the unit was publicly revealed. As for a properly new Switch? We're fairly sure it's real and it's coming, but when it will be announced is anyone's guess.
Beyond the Switch OLED news, we share our thoughts on Dark Souls 3's FPS Boost upgrade for Xbox Series consoles. It delivers everything we'd expect from FPS Boost, but the lack of any kind of resolution upgrade has disappointed some. We know Microsoft can improve resolution (we saw a Gears of War Ultimate native 4K demo last year on Series X - and we have more video of that in the Direct) but the question is whether FPS Boost and resolution improvements can work hand-in-hand. Adding to the discussion are comments from Microsoft's Jason Ronald, who shared that a new technique was used to deliver the frame-rate boost - and it seems to be via a title update, an actual game patch... so why not increase resolution too?
Other topics this week include the rather stunning TIE Fighter Total Conversion, GTA6, plus me finding out somewhat belatedly what 'SGDQ 2021' actually is - and why it's a worthy cause. To catch up on the content and indeed to donate, just head over to the Games Done Quick website. Oh, and we also share our thoughts and concerns about the Assassin's Creed Infinity live service Ubisoft announced - and why we think it's time for the series as a whole to evolve once again.
For those interested in specific segments, here are some time codes for you:
And as usual, DF Direct Weekly ends with yet more supporter Q+A, although with so much big news in the main programme, we've interspersed questions throughout the entire show. We get some pretty specific questions on whether the new wave of consoles with their 120Hz support could ever run on the Sony FW900 CRT, share our thoughts on the games and franchises we'd like to see return, plus we get a rather interesting question about what we'd like to play if we could access a fantasy arcade that contains every coin-op ever made.
And of course, we also spend a little time talking over our latest projects and what we're up to with the Digital Foundry Supporter Program - of which DF Direct Weekly Q+A and early access is just one small part. We're forever sharing behind the scenes content and assets, digging deep into our archives to revisit classic PS3/Xbox 360 Face-Offs, offering up early access to scheduled YouTube content and as for DF Retro... well, if you've seen our recent three-part series on the launch of the PlayStation 1, you'll know that it's bigger and better than it's ever been before - and we've only just started.
Will you support the Digital Foundry team?
Digital Foundry specialises in technical analysis of gaming hardware and software, using state-of-the-art capture systems and bespoke software to show you how well games and hardware run, visualising precisely what they're capable of. In order to show you what 4K gaming actually looks like we needed to build our own platform to supply high quality 4K video for offline viewing. So we did.
Our videos are multi-gigabyte files and we've chosen a high quality provider to ensure fast downloads. However, that bandwidth isn't free and so we charge a small monthly subscription fee of £4.50. We think it's a small price to pay for unlimited access to top-tier quality encodes of our content. Thank you.
Support Digital Foundry