DF Direct Weekly takes on the PSVR2 spec leak, The Coalition on UE5 and RetroTink 5x
Another 90 minutes of tech chat.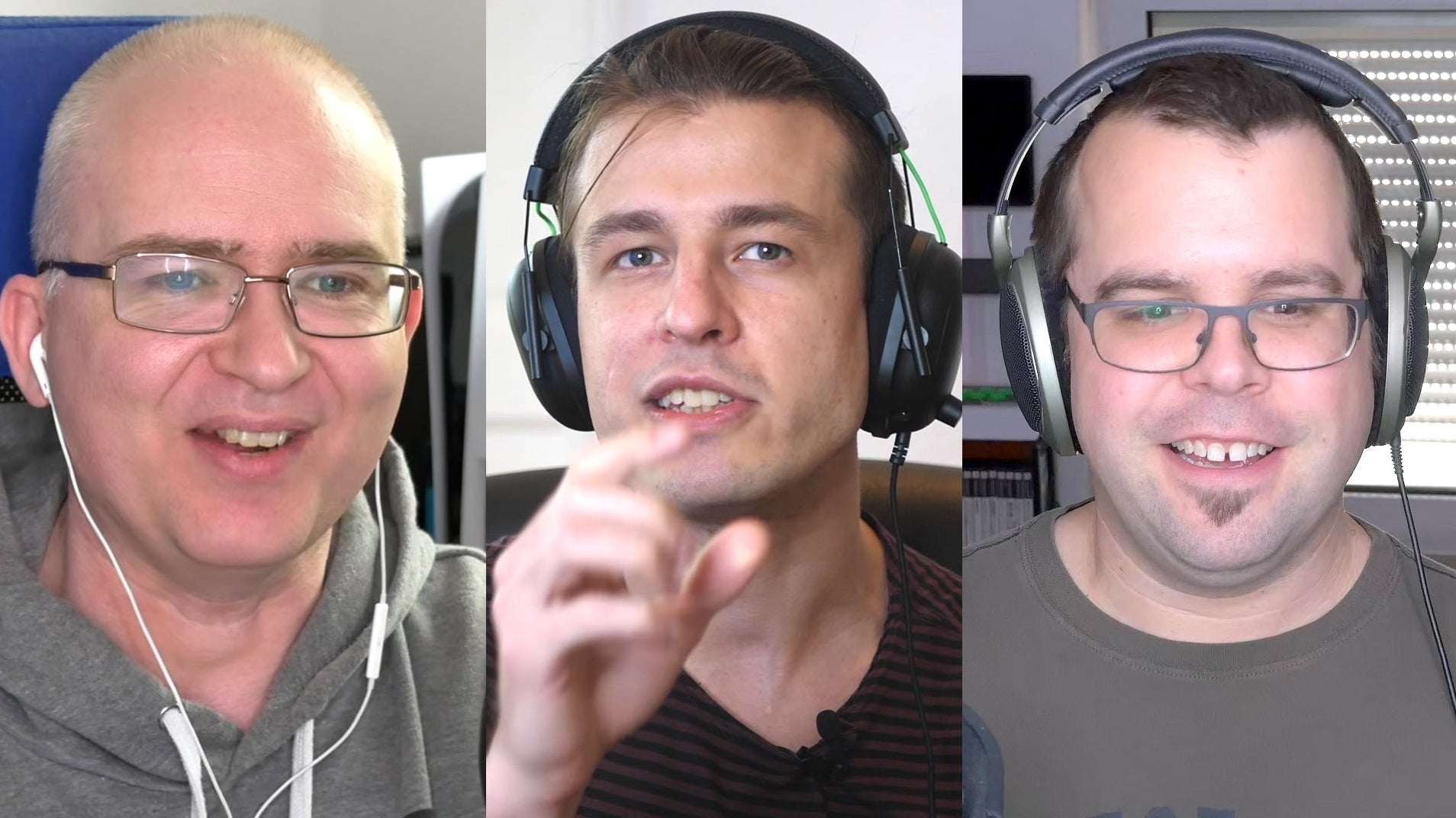 Eleven episodes in and we're not still run out of chat! DF Direct Weekly is where the core team members take a break from their tasks every Thursday to discuss the biggest tech stories of the week. The show goes out on Saturday to members of the Digital Foundry Supporter Program, who also provide excellent source material for our weekly Q+A. The show then gets its public release every Monday, where you shall discover what we think about topics as diverse as The Coalition's announcement that it's working with Unreal Engine 5, to the reveal of the Nvidia RTX 3050 Ti notebook GPU, to the leak of the PSVR2 specifications.
We also like to spend a bit of time talking about the content we're working on and some of the reaction to it, with Alex Battaglia particularly forthright about the reaction to his Resident Evil Village PC breakdown in particular. John Linneman discusses his live stream on the brilliant RetroTink 5X scaler (watch that stream here, it's great!). Meanwhile, we also talk about some of the behind the scenes goodies given away to supporters, including a two-hour retro Q+A, and a look back to God of War 3 way back in 2010 amongst other things via our 'Classic FPS Remastered' series. This is where we dig out library captures from decade-old hard drives, re-analyse the footage with today's tools and sympathetically upscale 720p video for today's 2160p displays.
For those interested in specific segments, here are some time codes for you:
Supporter Q+A continues to deliver with some bangers - what do we think of the non-wireless nature of PSVR2? What sort of presentation would we expect to see from Resident Evil Village 2 on PSVR2? Do we ever envisage the end of the games console in favour of streaming services? And what about Gabe Newell's hints about Steam landing on a console some time this year? The interrogation continues with our thoughts on why Control Ultimate Edition only uses 'low' settings on PS5 and Series X and whether this is a disappointment or not, and what would we pick if we could only have one: 1080p at 144fps or 4K at 60fps?
In terms of how cool the Supporter Program audience is, get this: today I circulated 120fps media encoded at 1080p, 1440p and 2160p resolution - the idea being to crowdsource some data on what kind of devices can actually play back 120fps MP4s. In the space of less than a day, we've had back tests on everything from the latest LG OLED and Nanocell displays down to iPad Pros and Samsung Galaxy S21s. We're building a positive, collaborative community and I invite you to join us!
Will you support the Digital Foundry team?
Digital Foundry specialises in technical analysis of gaming hardware and software, using state-of-the-art capture systems and bespoke software to show you how well games and hardware run, visualising precisely what they're capable of. In order to show you what 4K gaming actually looks like we needed to build our own platform to supply high quality 4K video for offline viewing. So we did.
Our videos are multi-gigabyte files and we've chosen a high quality provider to ensure fast downloads. However, that bandwidth isn't free and so we charge a small monthly subscription fee of £4.50. We think it's a small price to pay for unlimited access to top-tier quality encodes of our content. Thank you.
Support Digital Foundry