DF Direct Weekly takes on The Last of Us PS5, Mass Effect, 3080 Ti and GTA5's AI makeover
Plus Days Gone PC, DLSS - the chat is unstoppable.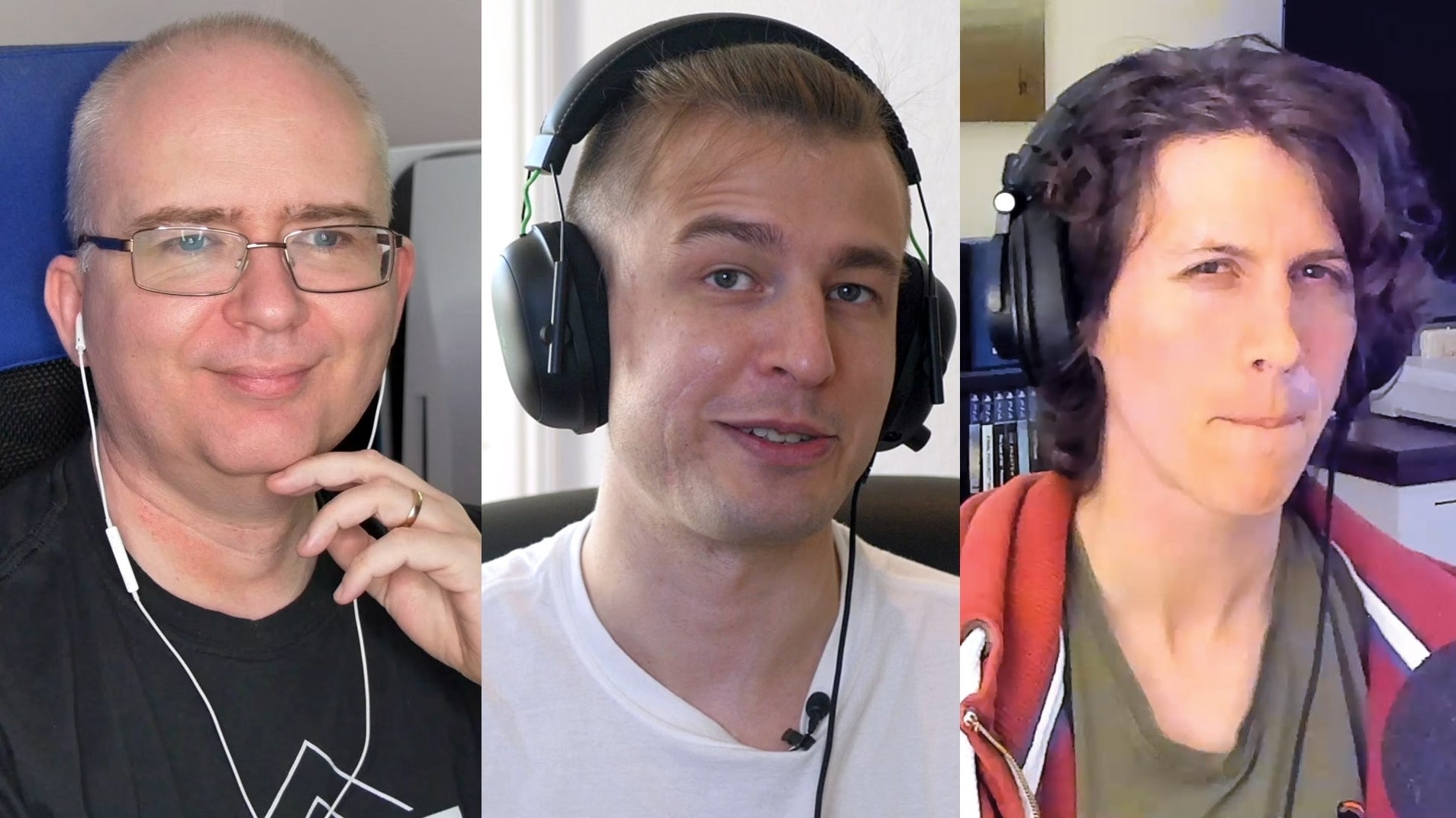 It's the beginning of the working week, which can mean only one thing - the arrival of the latest Digital Foundry Direct, where the team take a break from their various projects to talk tech, share some behind the scenes gossip on their most recent assignments, talk about the exclusive stuff happening on the DF Supporter Program and indeed take a whole bunch of questions from those taking part. If you like the show, early access is just one perk of our Patreon. Membership has its privileges, as they say!
On the docket this week, we talk about a story we helped to break - the 60fps upgrade for The Last of Us Part 2 for PlayStation 5, discussing the timing, the tech and the parallels with The Last of Us Remastered on PS4, which was Naughty Dog's latest transition game moving from one generation to the next. We talk about the remastering of Mass Effect in its new Legendary Edition, plus we cover off the latest ray tracing and DLSS upgrades for a big bunch of games. In fact, one of the titles we talked about there - Amid Evil - was the subject of a DF Developer stream last Friday, which is well worth checking out for a look at a really interesting game plus discussion with the people who made it.
We also spend some time talking about the rise of machine learning, the most recent example of which was a remarkable-looking GTA5 mod, which aims for photo-realism. Beyond that, it looks like the arrival of the RTX 3080 Ti and 3070 Ti is basically a done deal now, so we discuss where they fit into the current stack and how new cards can be released when the older ones are so difficult to get hold of.
For those interested in specific segments, here are some time codes for you:
Beyond talking about Supporter-specific stuff such as decade-old frame-rate tests 'remastered', behind the scenes content, Q+As and exclusive gameplay, we also field a big bunch of questions! How come so many PS5 games actually have much smaller file sizes than their PS4 equivalents? Beyond Minecraft and Quake 2, where are all the other fully path-traced remasters? Why are we seeing Microsoft drop resolution on FPS Boost Series X games? And a really specific one here: what two areas of weakness do we think the new consoles have and how would we fix them? We round off with an interesting question on the process of making videos - after years of doing this, what are the key lessons we've learned about capturing gameplay?
DF Direct Weekly is our attempt to cover more ground when so much is happening in the industry, where typically we tend to specialise and go into more depth on fewer topics. It's also a chance to sit back and relax during the working week (we usually film on Thursday morning) and spend time with friends! What started out as a bit of a experiment has become a fun diversion and I really hope you enjoy it.
Will you support the Digital Foundry team?
Digital Foundry specialises in technical analysis of gaming hardware and software, using state-of-the-art capture systems and bespoke software to show you how well games and hardware run, visualising precisely what they're capable of. In order to show you what 4K gaming actually looks like we needed to build our own platform to supply high quality 4K video for offline viewing. So we did.
Our videos are multi-gigabyte files and we've chosen a high quality provider to ensure fast downloads. However, that bandwidth isn't free and so we charge a small monthly subscription fee of £4.50. We think it's a small price to pay for unlimited access to top-tier quality encodes of our content. Thank you.
Support Digital Foundry