DF Weekly talks Nintendo Direct - and Sony has fixed PS4 CBOMB
A DF Retro-focused episode.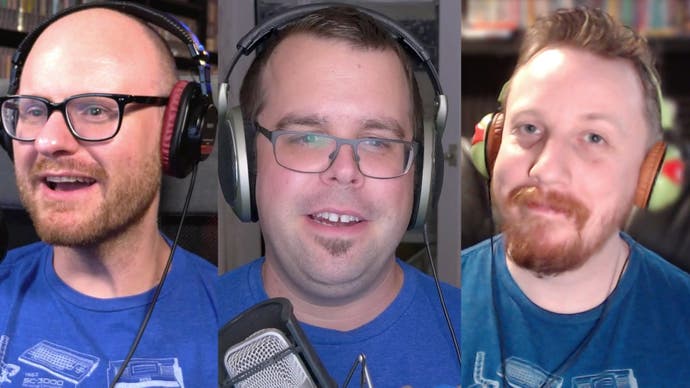 Digital Foundry Direct Weekly takes on a retro-heavy theme this week as DFR mastermind John Linneman is joined by collaborator Audi Sorlie with special guest Coury Carlson - be sure to check out his amazing retro work on the My Life in Gaming YouTube channel. While a mighty chunk of this week's offering covers off the recent Nintendo Direct, elsewhere it's all about (or closely associated with) legacy gaming and preservation.
That starts with the thorny topic of the PlayStation 4's so-called CBOMB issue - a hot topic for those interested in games preservation. Essentially, the internal battery on the PS4 will eventually expire, taking with it the ability to play games but only if the console is unable to access a Sony server to validate the current date and time. This is obviously not an issue in the here and now, since Sony's servers are fully armed and operational - but what about in ten years' time? What about decades later? CBOMB didn't just impact digital purchases, but even physical releases too. The news this week is that Sony has fixed this issue with its recent firmware 9.0.
Beyond that, there are promising signs that Marvel vs Capcom 2 and Namco's classic Klonoa franchise may be resurfacing - but what does it actually mean? Meanwhile, the team report on news of an English translation for the JP-only Beavis and Butthead in Virtual Stupidity, while discussing the legacy of artist Mick McGinty.
As usual, there's more background detail on recent Digital Foundry content, while the Patreon supporter questions come in thick and fast. Everything from how we choose what projects we undertake, whether we think future consoles will have disc drives and how to configure a Dolby Atmos surround sound set-up are covered. On a more general level, plans are finally taking shape to distribute DF Direct Weekly as a podcast, while the show will soon be made available to all supporters for early access on Saturday. Premium and retro supporters will also get an extra off-topic podcast - so look out for that.