DF Direct Weekly talks Nintendo Switch 4K denials, Nvidia DLAA, Xbox Dolby Vision and the new 4K dash
Plus: do we "pray too much" at the altar of ray tracing?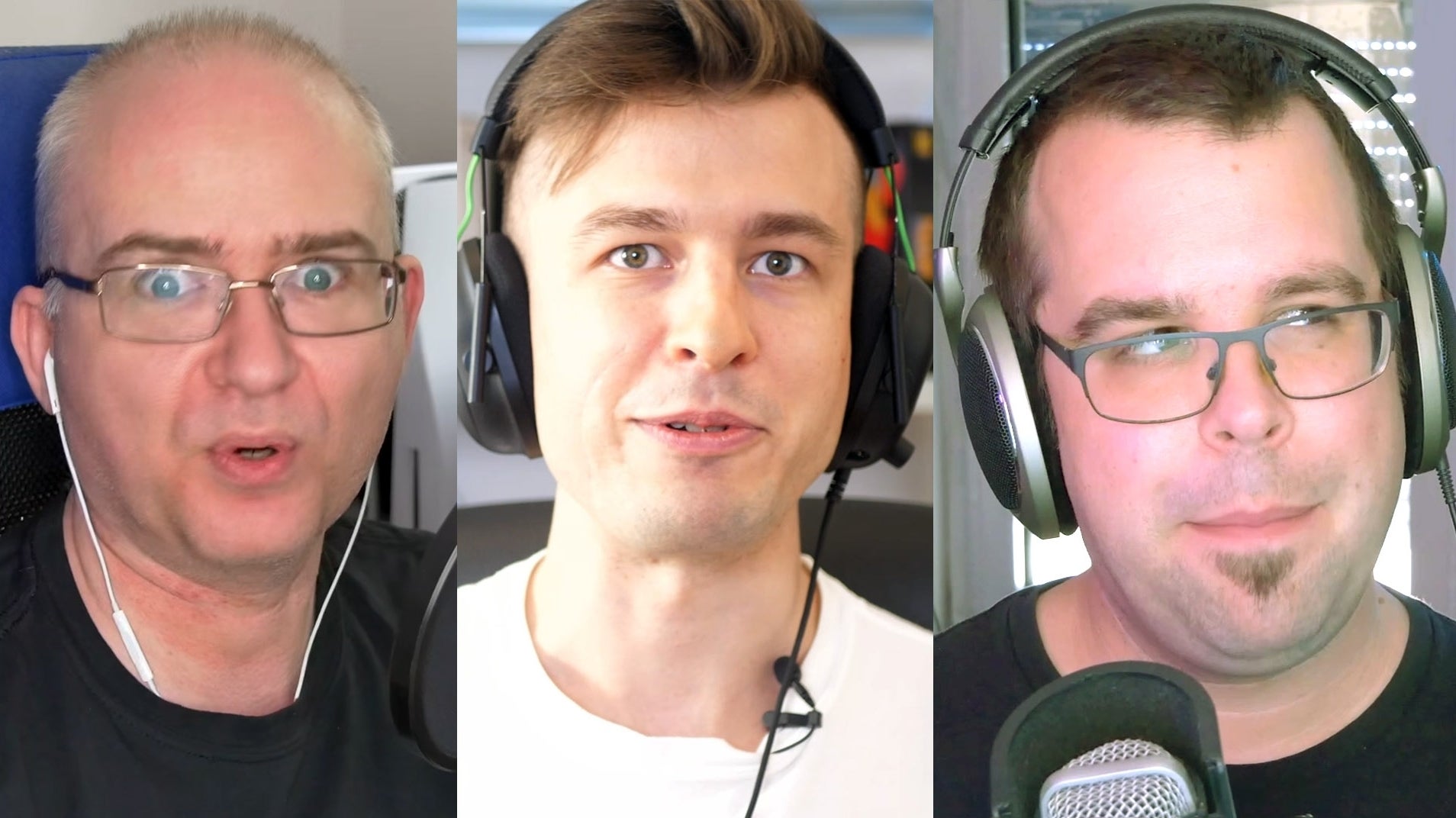 So what exactly is the beef between Nintendo of Japan and Bloomberg? Last week, the trusted news outlet released a report stating that 11 development studios - including Zynga - had released development kits for a 4K Switch console, bringing about an outright denial from Nintendo - so what's really going on? That's the lead story in this week's DF Direct Weekly, where myself, John Linneman and Alex Battaglia discuss the news. It's a difficult story to assess because it does seem that prior Bloomberg articles seem to have grouped together the Switch OLED (a product confirmed to be in development since at least April 2020, according to the Atmosphere system software reverse engineering team) and the next-gen Nintendo machine. But at the same time, it's not just Bloomberg that's heard that development kits for a new console hybrid have made their way to game makers - we've heard about it too.
The strongest evidence against what has been referred to as a 4K Switch? Well, again, it's the Atmosphere development team who have unprecedented insight into Nintendo hardware with a spotless, proven track record, and a prominent team member says "there is literally zero evidence in firmware/code that Nintendo is working on any other/new hardware at the moment. Zero indication of unknown dev kits and no firmware support". However, to counter that, the Switch launched in March 2017. While the notion that the machine would be replaced just four years later seems unlikely, five years for a 2022 release does not seem far-fetched at all and it seems unlikely that Nintendo would not be starting a next-gen roll-out to developers. And perhaps we're looking at a full-blooded successor as opposed to a PS4 Pro style mid-generation refresh?
Other discussion points this week centre on a couple of interesting Xbox upgrades - Microsoft has delivered Dolby Vision HDR support for Xbox Series consoles, while the 4K dashboard upgrade is starting to be released to more insiders, including myself! This is a welcome upgrade for the Series X, and while not every element within the dash was designed for - or looks good - on a 4K screen, text and iconography does appear to be native resolution. It'll take time for high resolution art to propagate across the whole dash. It's a definite upgrade though!
Beyond that, we spend a while talking about the Tokyo Game Show's impressive VR virtual event and explain exactly what Nvidia's DLAA actually is - which is to say, it's DLSS without the upscaling. We then follow up on the 50fps scrolling problem seen in a number of Unity titles and come up with a possible explanation and perhaps even a fix. There's also a couple of workflow questions - should we film the Direct on Friday rather than Thursday, and what are the biggest technical challenges we've had to overcome in doing what we do? And yes, once in a while a question from DF supporters comes up that I know will slightly annoy one of the team, and I couldn't help but include this week's final question about whether we "pray too much at the altar of ray tracing". Quite a lot of this week's show is dedicated to supporter questions and it's one of our favourite segments - join the DF Supporter Program, get involved in our Discord and find out why we're proud of the community we're building!
Will you support the Digital Foundry team?
Digital Foundry specialises in technical analysis of gaming hardware and software, using state-of-the-art capture systems and bespoke software to show you how well games and hardware run, visualising precisely what they're capable of. In order to show you what 4K gaming actually looks like we needed to build our own platform to supply high quality 4K video for offline viewing. So we did.
Our videos are multi-gigabyte files and we've chosen a high quality provider to ensure fast downloads. However, that bandwidth isn't free and so we charge a small monthly subscription fee of £4.50. We think it's a small price to pay for unlimited access to top-tier quality encodes of our content. Thank you.
Support Digital Foundry