DF Direct Weekly talks GTA Definitive patches and CES hardware leaks
Plus: the mystery of the RTX 2060 12GB stealth launch.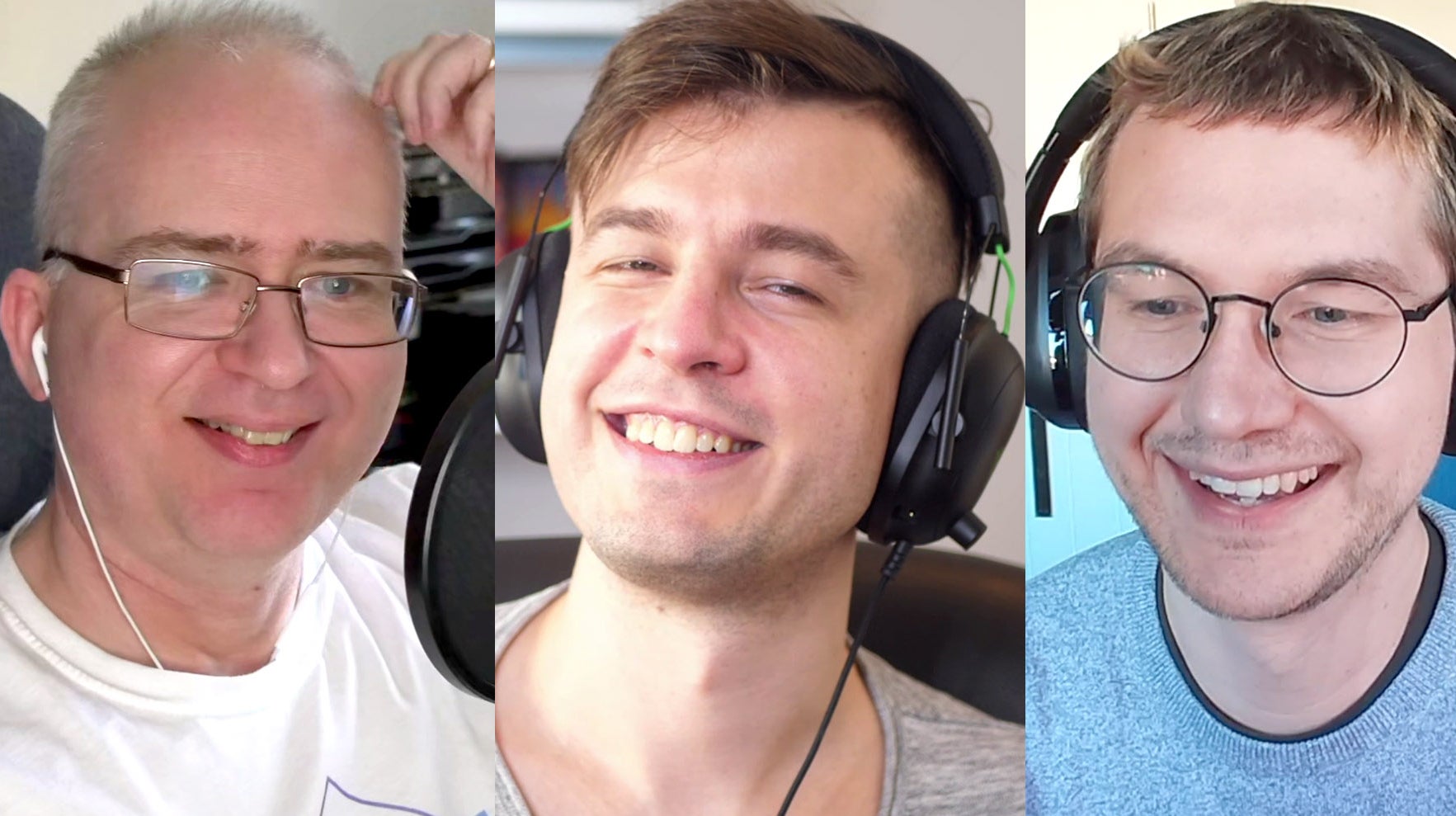 In the face of a content pile-up next week, DF Direct Weekly goes public a day early - with myself and Alex Battaglia joined by none other than hardware and deals guy Will Judd to discuss the latest gaming and tech news. And that starts with our thoughts and plans for upcoming coverage of Halo Infinite. A game that started development before Xbox One X and launches a year after the arrival of Xbox Series X is an important topic and in our show this week, we discuss how we're going to break this one down, with various content including a full tech review, a deep dive into the PC focus and of course, console cross-platform comparisons. Going into this one, the fascination has always been about how a game designed to showcase Xbox Series hardware will look on Xbox One and whether the ambitious open world is even possible. Can 343 match the scalability shown in Forza Horizon 5? We look forward to sharing our results.
It was also great to get DF's fifth Beatle - Will Judd - onto the show this week! November represents the height of the holiday season buying frenzy and our philosophy hasn't just been to whack up any and every deal that emerges, but rather to curate the best of the best, the stuff that we'd consider buying ourselves. Will fills us in on this gigantic endeavour and the team share their BF purchases, which basically amounts to nothing from Alex, colossal hard drives for data archival for me and a high-end coffee machine for Will!
Digging into the news, there appears to be signs of improvement in the maligned GTA Trilogy Definitive Editions by way of a series of patches for the three games which seem to correct a lot of the most egregious issues - but beyond the question of how those games managed to ship in that state at all, the big question is still whether the approach taken by the developers was the right way to go. The core aesthetic of the original games is lost, while some of the original issues - such as the low poly Tuff Nut donut visual gag being ruined - seem to suggest that the developers don't understand the game or its core essence. The Tuff Nut is now back to its low poly best, horrendous typos in various textures have been fixed and the rain no longer manifests indoors (!) but I'm not sure whether these remasters can ever be worth considering because the core conceit behind them just doesn't seem to work.
We also talk about some interesting leaks surrounding new gaming laptops we expect to see during CES 2022 next month along with the arrival of a brand new line of GPUs hitting the Chinese market, based on Imagination Technology architecture - and beyond that, there's the fascinating case of the RTX 2060 12GB, apparently due to launch in a few days' time. Rumoured for some time, official confirmation actually came from patch notes in the latest Nvidia driver update (!) but comms from Nvidia are limited. Specs appear to suggest an RTX 2060 Super with a cut-back memory interface (256-bit becomes 192-bit), but a higher power draw - meaning more CUDA cores than the original RTX 2060.
We have no idea on pricing, or why this product exists at all but we can only assume that Nvidia is drawing on existing stocks of its TU106 processor to get more GPUs onto the market. Performance-wise, the specs suggest that this product should be slower than the RTX 3060 but not dramatically so. Should you buy one if the opportunity presents itself? On the one hand, the Turing architecture has shown it has legs - far more so than it Pascal predecessor when running modern games. On the other, the RTX 2060 is practically three years old now, it has been surpassed, and an RTX 3050 Ti is waiting in the wings - so this latter day refresh is puzzling and could surely only happen in a world where supply is so scarce.
The DF Supporter Program? Our backers once again come up with the goods in the form of some excellent questions for the team covering the development processes of games we would have loved to have witnessed, the tricky concept of frame-rate caps and VRR monitors, whether an SSD is now essential for last-gen consoles and whether we should be building some kind of at-a-glance performance database. Whether it's contributing to the Weekly, joining us on Discord for the discourse, or getting early access to the show every week, we urge you to join us!
Will you support the Digital Foundry team?
Digital Foundry specialises in technical analysis of gaming hardware and software, using state-of-the-art capture systems and bespoke software to show you how well games and hardware run, visualising precisely what they're capable of. In order to show you what 4K gaming actually looks like we needed to build our own platform to supply high quality 4K video for offline viewing. So we did.
Our videos are multi-gigabyte files and we've chosen a high quality provider to ensure fast downloads. However, that bandwidth isn't free and so we charge a small monthly subscription fee of £4.50. We think it's a small price to pay for unlimited access to top-tier quality encodes of our content. Thank you.
Support Digital Foundry