Nvidia GeForce GTX 1660 Super review: more power, more performance
Turning up memory speed to 11 - with very decent results.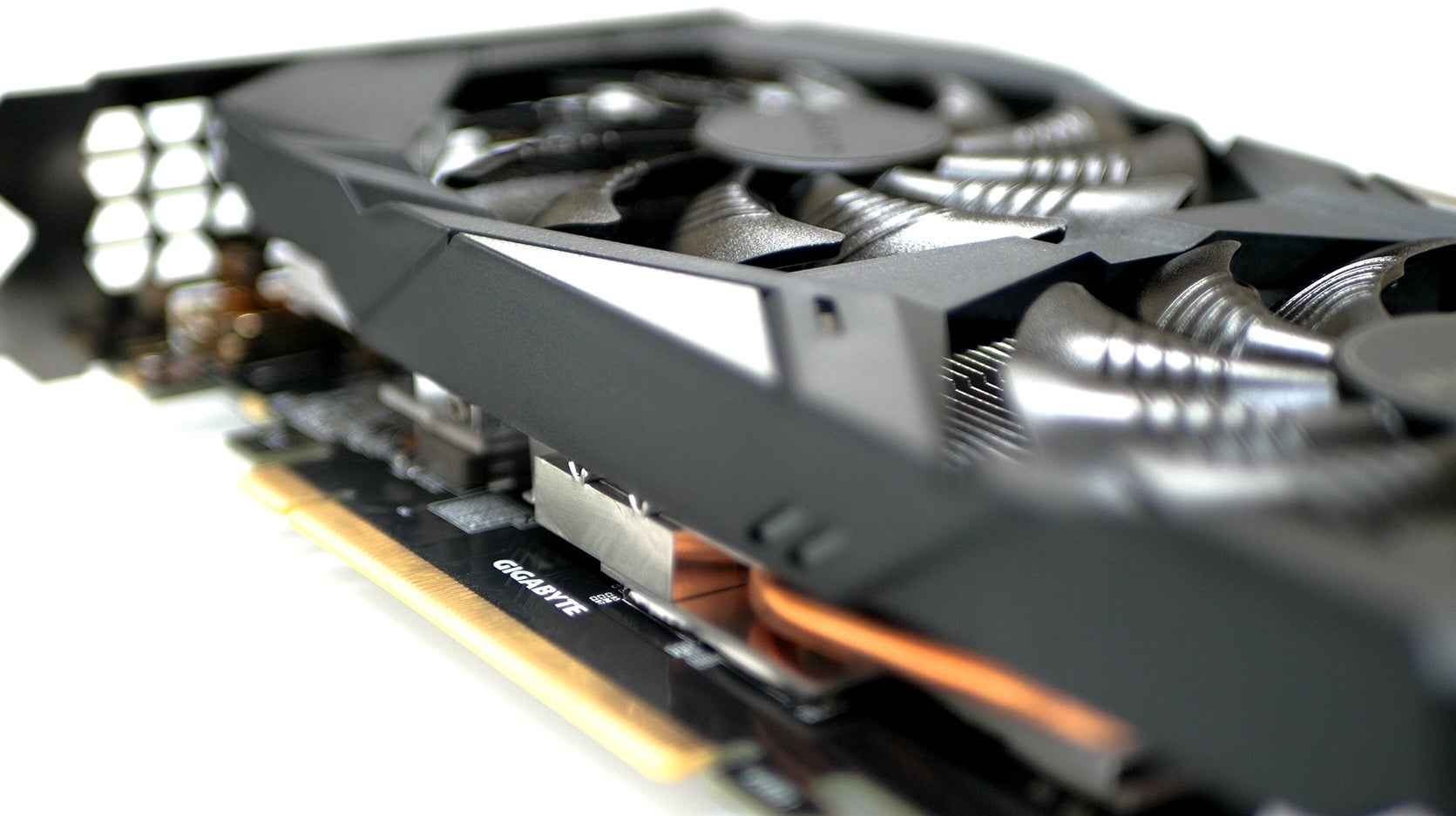 The GTX 1660 Super has arrived - and it's an odd one. Rather than making a number of small improvements across the board to distinguish the Super card from the original model, Nvidia has made a single big upgrade, swapping the original's last-gen GDDR5 memory for faster, current-generation GDDR6. Elsewhere, the card is basically identical to its predecessor in every way, save for a scant 5W increase in nominal TDP. So how impactful is that memory upgrade - and is it enough to justify a whole new graphics card?
First, let's take a look at exactly what that generational shift in memory technology entails - it's actually more substantial than you might imagine. The move to GDDR6 unlocks a substantial boost to VRAM speed, with data rates rising from 8Gbps to 14Gbps and a corresponding increase in memory bandwidth from 192GB/s to 336GB/s.
Nvidia claims that this 75 per cent boost in memory speed from the 1660 to 1660 Super makes the new card up to 20 per cent faster than the standard GTX 1660. For context, that puts the GTX 1660 Super in nearly the same ballpark as the GTX 1660 Ti, which has more CUDA cores (1536 vs 1408) but slower memory (14Gps vs 12Gbps) and a lower TDP (120W vs 125W).
So how does the GTX 1660 Super fare in terms of pricing? This card goes on sale today for a recommended retail price of $229/£209/€245, making it just slightly more expensive than the original GTX 1660 which launched at $219/£199/€229. Interestingly, the vanilla GTX 1660 remains on sale at a lower price, pushing that card into competition with the likes of the RX 590. Meanwhile, the GTX 1660 Ti remains the most expensive offering at $279/£259/€299. (A GTX 1650 Super with 12Gbps GDDR6 is also planned for November 22nd, but the price and performance of that model remains unknown for the moment.)
| | GTX 1060 | GTX 1650 Super | GTX 1660 | GTX 1660 Super | GTX 1660 Ti |
| --- | --- | --- | --- | --- | --- |
| GPU cores | 1280 | 1280 | 1408 | 1408 | 1536 |
| VRAM | 6GB GDDR5 | 4GB GDDR6 | 6GB GDDR5 | 6GB GDDR6 | 6GB GDDR6 |
| Memory Bus | 192-bit | 128-bit | 192-bit | 192-bit | 192-bit |
| Bandwidth | 192GB/s | 192GB/s | 192GB/s | 336GB/s | 288GB/s |
| Boost Clock | 1708MHz | 1725MHz | 1785MHz | 1785MHz | 1770MHz |
| Processor | GP106 | TU116 | TU116 | TU116 | TU116 |
A $229 price point seems reasonable if Nvidia's performance claims are accurate, so we've tested this card in a selection of classic and contemporary titles at 1080p, 1440p and 4K to find out exactly what sort of performance you can expect. For reference, our test bed uses an overclocked Core i7-8700K CPU operating at an all-core turbo of 4.7GHz, backed with 16GB of 3400MHz RAM, but any recent Ryzen 5 or Core i5 processor (or better) paired with dual-channel memory should be sufficient to minimise bottlenecking.
There are no Nvidia-made reference cards available, so our review sample this time is a Gigabyte Windforce OC card. This dual-slot design includes two fans and one eight-pin PCIe power connector. In terms of ports, we're looking at a standard Turing GTX loadout, with three DisplayPorts and one HDMI 2.0; no DVI-D is available. That makes for a clean-looking card, but it means users of entry-level 1080p 144Hz monitors without DisplayPort must rely on an adapter.
The card's boost clock is listed at 1830MHz, which is a small 45MHz uptick over the reference design. Our original GTX 1660 review unit also operated at 1830MHz, so results between the two cards should be comparable. While this Gigabyte GTX 1660 Super card is expected to retail slightly above RRP, this level of overclocking should be achievable on almost all cards with sufficient cooling solutions and boosts frame-rates by a few percentage points at best. With that said, let's get onto the meat and drink of it it all: our benchmarking results.
Nvidia GeForce RTX 1660 Super Analysis
Will you support the Digital Foundry team?
Digital Foundry specialises in technical analysis of gaming hardware and software, using state-of-the-art capture systems and bespoke software to show you how well games and hardware run, visualising precisely what they're capable of. In order to show you what 4K gaming actually looks like we needed to build our own platform to supply high quality 4K video for offline viewing. So we did.
Our videos are multi-gigabyte files and we've chosen a high quality provider to ensure fast downloads. However, that bandwidth isn't free and so we charge a small monthly subscription fee of £4.50. We think it's a small price to pay for unlimited access to top-tier quality encodes of our content. Thank you.
Support Digital Foundry