PC has an HDR support problem - and Nvidia wants to fix it
Are extreme spec 4K displays the answer?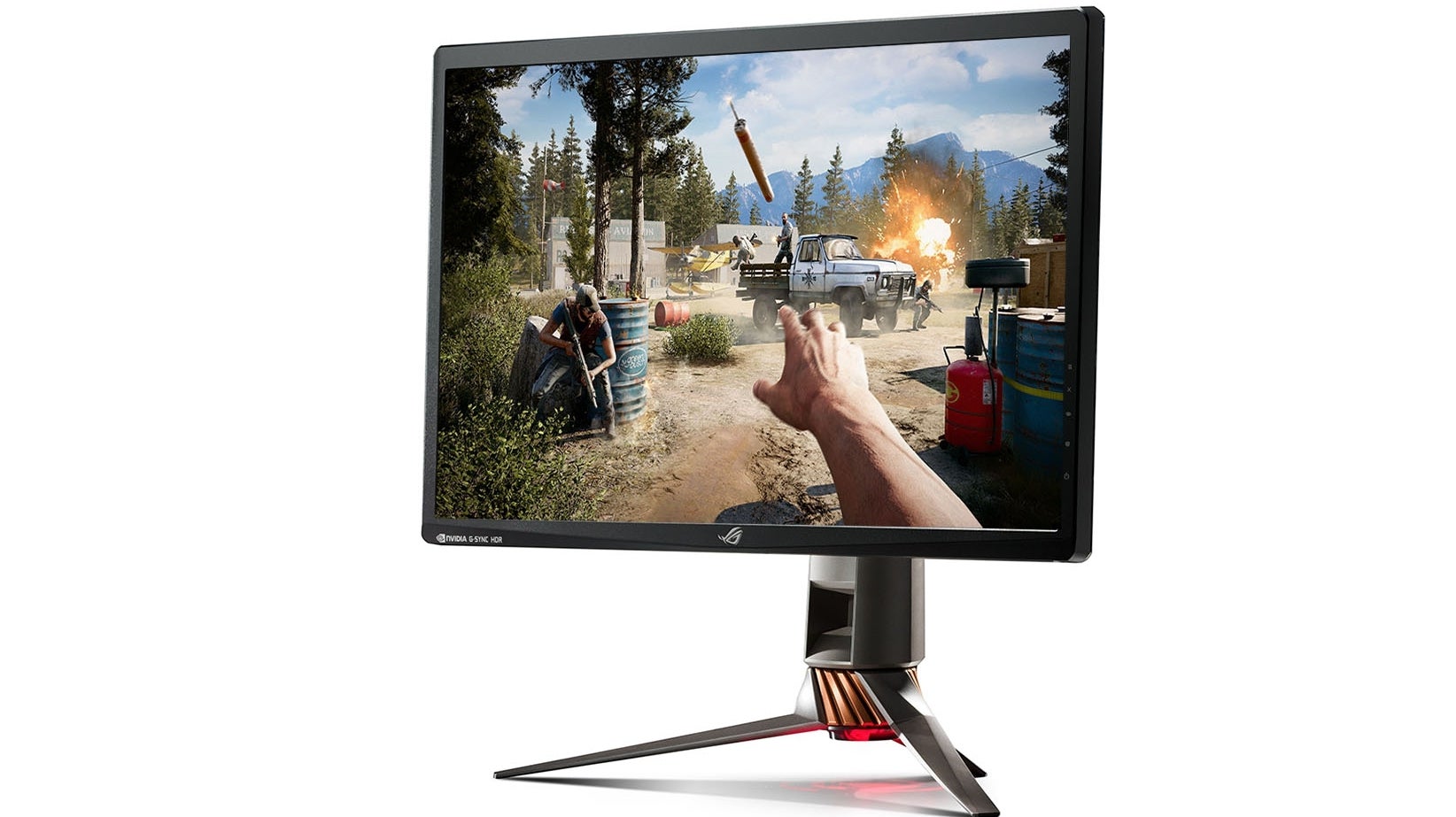 At the forefront of gaming technology pretty much since the year dot, the PC format has fallen behind in one key area: support for high dynamic range - the future of display technology. HDR screens for PC users are thin on the ground and often poorly specced, while the list of supported games stands at less than 50 per cent of the number found on consoles. Something has to change, and it starts by getting excellent PC desktop monitors out there. This week, Nvidia showed press its highly impressive 120Hz 4K HDR G-Sync technology. The specs of two upcoming HDR screens from Acer and Asus exceed what living room displays are capable of by quite a margin in some respects, and may help in beginning to address the lacklustre HDR take-up we've seen for PC users so far.
PC's lack of traction in HDR is something of a vicious circle. Consider Sea of Thieves by Rare - it features one of the most striking HDR implementations we've ever seen, enhancing the game's distinctive visuals considerably. However, it's only an option for Xbox users - there's no HDR support whatsoever on the PC side. On checking in with the developer about this, we were told that the lack of compatible displays meant that implementing it wasn't a priority. It's an excuse that frustrates us because, of course, PC is just as compatible with living room HDR displays as the consoles, but the divide between the living room and the den/office - each with their own type of display - is still, clearly, a thing... for now, at least.
And it has to be said that what we've seen so far in terms of PC HDR support really has been lacking. Specs simply haven't been good enough, with issues in panel bit-depth, peak brightness, compatible display inputs, or in how HDR highlighting is implemented. Some progress has been made, and the 1440p, 144Hz, FreeSync 2-enabled Samsung CHG70 display has had its plaudits. Nvidia's 4K HDR initiative goes much further, though. There's 99 per cent coverage of the Adobe sRGB colour gamut (broadly comparable the DCI-P3 gamut UHD Blu-ray is mastered at), peak brightness of 1000 nits and an out-of-the-box display refresh of 120Hz, overclockable to 144Hz. HDR highlights are handled via 384 back light zones and there's 4K HDR support for both DisplayPort and HDMI inputs. Display latency is in the region of 10ms, about 10-12ms faster than the most responsive 4K TV. And on top of that, of course, there's G-Sync - eliminating screen-tear and reducing v-sync judder. It's the complete package.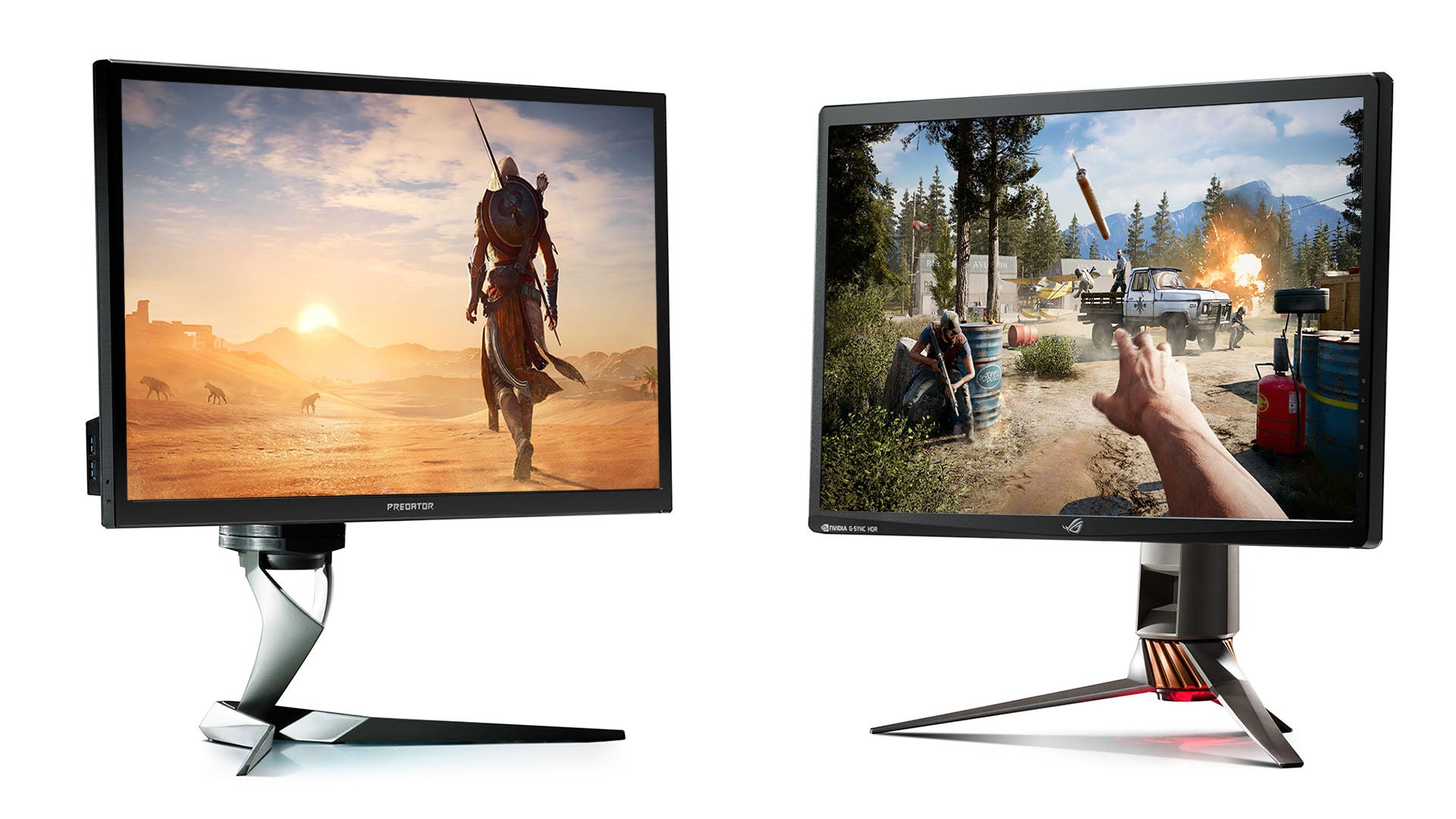 Nvidia's showcase demo is to compare Final Fantasy 15 running on a high-end IPS monitor with the same area displayed side-by-side on the Acer Predator X27. The difference is night and day, and there's little doubt that you're getting a superb HDR experience on the freshly minted screens. Contrast and colour reproduction is on another level, and the X27's presentation is up there with the best we've seen from LCD technology. Perhaps predictably, the kicker is the price. In the wake of rumours of stupendous price-points, Nvidia pointedly refused to confirm prices for the X27 Predator or its sister product, the Asus ROG Swift PG27UQ at the press briefing. However, a new listing on NewEgg confirms that the Acer will cost a staggering $2000, in line with some of the early rumours, and we'd expect the Asus counterpart to be much the same price.
Extreme specs with price-points to match, then. And perhaps that's not surprising in a world where Nvidia makes serious money by charging high premiums for its top of the line products, such as the Titan line of GPUs. The firm has demonstrated that the market will absorb premium prices for cutting-edge tech, but the hope is that these screens will get their 'Ti' equivalents - with carefully judged nips and tucks but a big, big cost reduction.
In terms of potential spec reductions, a cheaper 60Hz equivalent to these screens would work just fine for the majority of gamers. After all, the irony is that no GPU exists that can run the latest games at 4K at anything like 120fps, let alone 144fps. Indeed, even getting a reasonably solid 60ps on today's top-end PC hardware usually requires careful settings tweaks, and G-Sync proves highly useful for simply for ironing out the kinks in the 50-60fps range. We can't help but wonder whether an HDR screen more tailored to the capabilities of today's GPUs is also in the pipeline - Nvidia's first offerings seem very much like a stake in the ground, a baseline that sets the top-end standard for years to come.
And as impressive as the new displays are in the flesh, the one negative criticism we have is that a mere 27 inches is a little underwhelming when so much cash involved. 4K on the desktop hits its sweet spot at the 32-inch to 40-inch range, which brings us on to another area where PC gaming is left disadvantaged: decent HDR support on larger desktop displays. Non-HDR 4K TVs actually do a really good job as monitor replacements - a cheapo 40-inch Samsung can cost just £300 and offers a large amount of real estate, reasonably fast response and full 4K resolution. However, properly implemented HDR is the preserve of 49-inch TVs and their larger counterparts. With decent PC HDR topping out at 27 inches, there's a yawning chasm in between that needs to be filled - and not necessarily by the 34-inch ultrawide screens Nvidia says are coming.
The question is, who is going to get there first: monitor manufacturers or their TV counterparts? The likes of Samsung, Sony and LG have worked hard to implement lower latency game mode support with HDR, and we're aware of at least one big screen TV manufacturer looking to integrate FreeSync directly into their displays (yes, FreeSync specifically - though to what extent that dovetails with the HDMI 2.1 variable refresh spec remains to be seen). There's a keen focus on gamers and at some point, the TV manufacturers will surely realise that a lot gaming takes place outside of the living room, making higher-end features like properly implemented HDR and variable refresh appealing on screens smaller than 49 inches. Consoles may well be the primary target, but PC will obviously benefit too.
At the very least, the arrival of more HDR screens - whether they're TVs or PC monitors - should result in more PC games supporting them. According to Nvidia, only 31 titles currently support HDR (compare and contrast with Xbox One X's far more wide-ranging support), and we're hopeful that this will change. There have already been some promising moves: HDR is baked in at the engine level in EA's Frostbite engine and is present in PC games. Meanwhile, there have been some very positive support from Ubisoft: Assassin's Creed Origins has first class HDR support, while Far Cry 5 also looks great, so the signs are looking promising and we're hopeful that this momentum, combined with more displays, means that high dynamic range becomes the standard across all platforms.
Will you support the Digital Foundry team?
Digital Foundry specialises in technical analysis of gaming hardware and software, using state-of-the-art capture systems and bespoke software to show you how well games and hardware run, visualising precisely what they're capable of. In order to show you what 4K gaming actually looks like we needed to build our own platform to supply high quality 4K video for offline viewing. So we did.
Our videos are multi-gigabyte files and we've chosen a high quality provider to ensure fast downloads. However, that bandwidth isn't free and so we charge a small monthly subscription fee of £4.50. We think it's a small price to pay for unlimited access to top-tier quality encodes of our content. Thank you.
Support Digital Foundry