Google Nexus 6 review
Six appeal.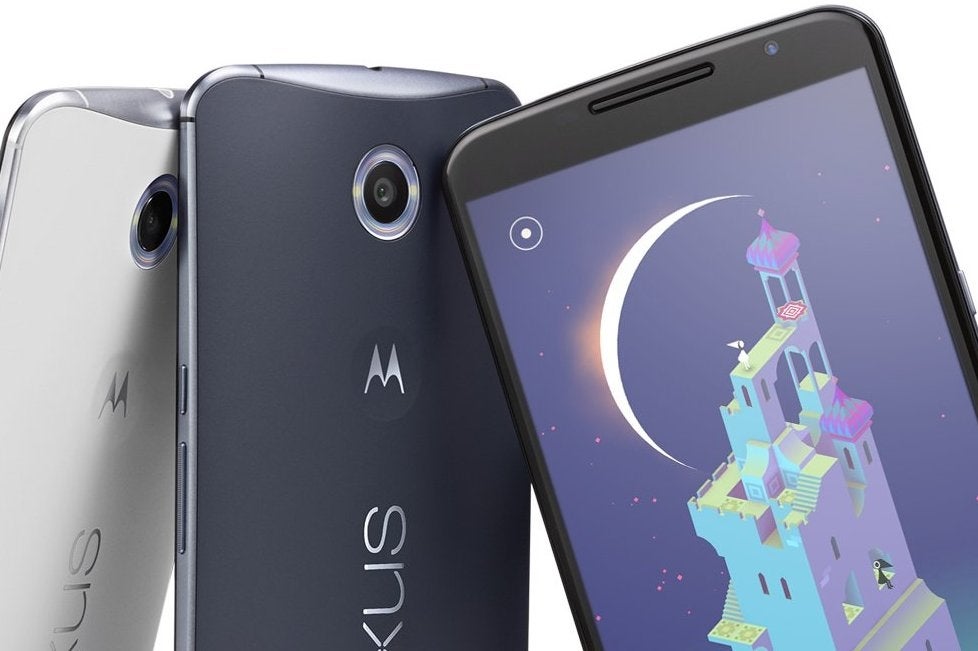 Remember when mobile phones were monstrously-proportioned beasts that would bloat your trouser pocket in the most unsightly fashion? If so, the chances are you also experienced the subtle transition from gigantic talk-tech to truly pocket-sized alternatives - but the race to miniaturise mobile telecommunications was somewhat short-lived. The arrival of touchscreen smartphones has seen the pendulum swing violently back in the opposite direction; the iPhone kicked things off with a 3.5-inch display in 2007, but since then its Android and Windows Phone-based rivals have pushed the envelope dramatically, leading to the rise of the somewhat irksome portmanteau "Phablet".
Samsung's 2011 Galaxy Note - equipped with what was then considered to be an absolutely ludicrous 5.3-inch screen - was the first mainstream device of this type, and the Note range has thus far sat alongside the mainline Galaxy S in Samsung's portfolio. However, Google isn't offering the general public the same option; the latest entry in its long-running Nexus range comes in one size and one size only: massive. Produced in conjunction with hardware partners such as HTC, Samsung, LG and - this year - Motorola, the Nexus lineage of handsets offers a pure and unsullied version of Google's Android OS, and it is via this family of phones that the company pushes the latest iterations of its software. That means if you're not a fan of big-screen phones yet you subscribe wholeheartedly to the Nexus program, you're going to have to suck it up and come to terms with owning what initially feels like an absurdly big handset - unless you're happy to sit it out and retain last year's Nexus 5, of course.
There's no escaping the fact that the Nexus 6 is huge. To accommodate that 5.96-inch screen Motorola has constructed a suitably mammoth chassis, one which is admittedly tricky to cradle in a single hand, though not impossible. The lack of a physical home button on the front - a hallmark of both Apple and Samsung's phones - means that the bezel is kept as thin as possible, and as a result the handset is roughly the same size as the iPhone 6 Plus, which has a smaller 5.5-inch screen. Handling the device takes some getting used to, and during calls we often found that it's hard to know where to position the phone - lining up your ear next to the speaker is tricky due to the sheer size of the device.
Even so, it's worth stressing how beautiful the Nexus 6's screen really is. We're talking about an AMOLED panel here, so you can expect bright, vibrant colours and deep, convincing blacks, while the resolution borders on the ludicrous: 2560x1440 pixels, not only comfortably beating the screen of the laptop on which this review was written, but also besting the iPhone 6 Plus' 1080p resolution. The pixel density of 493ppi is remarkable - spotting individual pixels with the naked eye is practically impossible. Whether or not a mobile phone really needs a display of this magnitude is questionable, but the fidelity of the Nexus 6's screen is noteworthy and enriches practically every activity, from browsing the web to playing games.
In fact, it's striking how soon you become comfortable with the massive dimensions of Motorola's handset. The display comes into its own when you're surfing the web, as there's little need to pinch-zoom to read large bodies of text, and the resolution and size of the screen means you'll be primarily using the desktop - or in Eurogamer's case, HD - view whenever you visit your favourite sites. Watching videos via YouTube or Netflix is another pastime that benefits from the additional real estate, and games like Monument Valley, 80 Days and even casual favourite Crossy Road really pop on a bigger screen. The only problem we have is that Google has done nothing to capitalise on the extra space on offer; while Samsung's Note series has many custom modifications to the OS that allow users to run two different applications or quickly scribble down notes using the bundled stylus, Android Lollipop on the Nexus 6 is curiously lacking in big-screen applications.
The only element which is unique to the Nexus 6 - and by that we mean it's not present in Android Lollipop on the Nexus 5 or Nexus 4 - is the Ambient Display, which flashes up monochrome notifications when the screen is asleep, allowing you to view incoming messages without picking up your device. It also turns on the moment you pick up the handset, so you can quickly see what notifications you have waiting without waking the screen or unlocking the device. On an AMOLED screen, black pixels are effectively turned off, so this feature doesn't consume much in the way of battery power. It's a neat touch that we'd like to see on future Nexus phones - assuming they come equipped with AMOLED panels, of course.
| | Nexus 6 | Nexus 5 | Galaxy Note 4 | Galaxy S5 | Galaxy S4 | iPhone 6 | iPhone 6 Plus |
| --- | --- | --- | --- | --- | --- | --- | --- |
| Geekbench Single-Core | 1053 | 865 | 1266 | 372 | 290 | 1605 | 1606 |
| Geekbench Multi-Core | 3081 | 2548 | 4333 | 2949 | 2190 | 2901 | 2903 |
| 3DMark Graphics | 24668 | 19168 | 20222 | 17464 | 8158 | 22824 | 24067 |
| 3DMark Physics | 17259 | 12951 | 17430 | 15541 | 12806 | 9385 | 9320 |
| 3DMark IceStorm Unlimited | 23205 | 16514 | 19544 | 18524 | 10382 | 17304 | 17782 |
| GFXBench T-Rex | 37.0 | 23.0 | 41.7 | 27.4 | 15.0 | 42.8 | 44.6 |
When you've rendering more pixels than is strictly necessary it helps to have a powerful heart driving the phone, and the Qualcomm Snapdragon 805 is just that. Comprised of a quad-core 2.7GHz Krait 450 and an Adreno 420 graphics processor, it ensures smooth performance at all times - the 3GB of RAM naturally helps. Granted, Qualcomm's Snapdragon 810 is creeping onto the market as we speak - it's in the recently-released HTC One M9 - but we had little cause to grumble when putting the Nexus 6 through its paces, and rumour has it that the Android 5.1 update that is rolling out as we speak makes the device even faster.
The visual experience is just one side of the coin in the case of the Nexus 6, however. It's only in recent years that phone makers have given even a second thought to sound, with HTC leading the charge with its use of Beats-certified audio. Thankfully Motorola has blessed the Nexus 6 with a pair of the most powerful speakers we've heard on any phone; arrayed at either end of the massive screen, these provide bold and punchy audio, almost rendering external Bluetooth speaker systems obsolete. We say almost, as they're not quite powerful enough to fill an entire room with sound, but if you're playing a game, watching a film or simply desire some close-quarters music, you'll come away very impressed - and possibly a little surprised, given how feeble the single speaker on the Nexus 5 was. It goes without saying that ringtones and notification sounds are also quite striking, meaning you're unlikely to miss an important message again.
A bigger screen needs an equally sizeable battery to power it, and in the Nexus 6's case, there's a 3220mAh power cell at its core. This is quite a jump over the 2300mAh battery that shipped with the Nexus 5, but it's having to do more heavy lifting, servicing a power-hungry processor and that roomy 5.96-inch screen. Even so, we noticed a significant improvement in stamina when compared to the older model. With moderate use we were still able to squeeze almost two days out of the phone - something that never seemed possible with the Nexus 5, no matter how frugal we were when it came to using it. Another big plus is the inclusion of turbocharging - 15 minutes on the plug bags you around six hours of battery life, and it's possible to fully change an empty tank in just over an hour. The proviso is that this feature only works with the bundled "fast" charger, but you can use standard (and slower) chargers with the phone as well.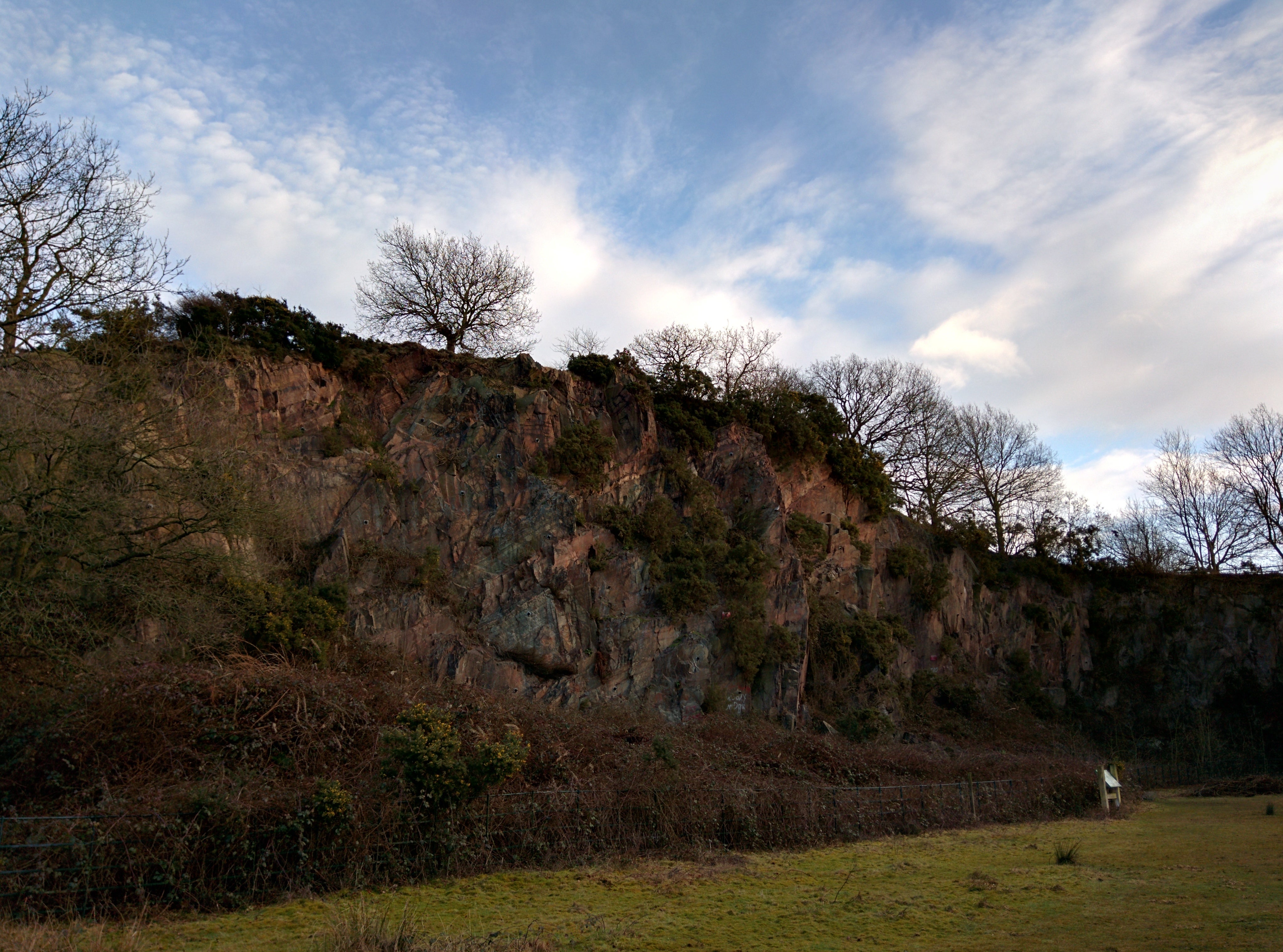 The Nexus 6 comes with a 13-megapixel camera on the back boasting autofocus, HDR and optical image stabilisation - none of which matters in the fight against the iPhone's excellent snapper. Few Android handsets can compete with Apple's device when it comes to photography, and the Nexus range in particular has been rather poor in this regard. The quality of photos produced by the Nexus 6 is actually pretty decent, but it's the process of taking the shot that proves to be the irksome part. As was the case with the Nexus 4 and Nexus 5, it takes far too long for the camera to actually focus and capture the image, especially if you're in low-light conditions. Sometimes there's a pause of two or three seconds between tapping the on-screen capture button and the phone actually registering the shot. The sooner Google can fix this problem, the better. Video capture is a more positive story, with the Nexus 6 offering support for UHD 4K video capture - handy for the few people out there who currently have the means to playback footage at that resolution on their TV or monitor.
For storage, Google has dropped the near-ubiquitous 16GB entry point option and released the Nexus 6 in 32 and 64GB variants. As has been the case with previous Nexus handsets, there's no MicroSD card slot and therefore no means of physically increasing the amount of storage present in the phone itself, so if you intend to pack out the handset with downloads then you might wish to spend a little more and opt for the roomier choice. However, having slummed it with 16GB Nexus phones in the past, we personally found that 32GB (25.98GB of which is available to the end user) was more than enough for our needs, especially when taking advantage of cloud storage options like Google Drive and Google Music.
Google Nexus 6: the Digital Foundry verdict
There once was a time when the divide between phones and tablets was sizeable enough to ensure that both products had their own sector to cater for, but with phones getting bigger and tablets getting smaller, the gap between the two has shrunk dramatically. When you have a phone like the Nexus 6, a 7-inch tablet really does seem redundant - and figures suggest that tablet sales are declining due to the proliferation of such devices. During our review period we noticed that we used our tablet of choice - the excellent Nvidia Shield - much less than usual, largely thanks to the fact that the Nexus 6 was just as good for browsing the web, watching movies or playing anything but the most extremely taxing of Android games.
Taking this into account, Google's decision to make its leading Nexus handset a phablet appears justified, and after spending a considerable amount of time with the phone we have to concede that its size is no longer the deal-breaker we initially thought it might be; we've become totally accustomed to its imposing dimensions and instead have come to appreciate the many ways in which so much visual real estate can enrich the entire user experience. Add in some impressive performance, the latest (untouched) version of Android and some surprisingly powerful speakers - not to mention one of the best-looking and best-built Nexus phones yet - and you've got a pretty appealing package.
The biggest catch - aside from the potentially divisive size of the phone - is the price tag. Both the Nexus 4 and Nexus 5 were pitched as mid-price phones with sub-£300 price tags, but Motorola's offering has a RRP of £499 for the 32G model (the 64GB is £50 more) - not outlandish when compared to other leading Android handsets perhaps, but the lofty cost could dissuade some from supporting Google's Nexus initiative for a third year running. That would be a shame, as Motorola has done Google - and the Nexus brand - proud with this device. Granted, that massive display will almost certainly take a bit of getting used to - especially if you're migrating from the 4-inch screen of the iPhone 5 series - but it doesn't take long for the benefits to become apparent; bigger really is better, at least when it comes to Google's mobile OS.
Thanks to Mobile Fun for supplying the unit used in this review.
Will you support the Digital Foundry team?
Digital Foundry specialises in technical analysis of gaming hardware and software, using state-of-the-art capture systems and bespoke software to show you how well games and hardware run, visualising precisely what they're capable of. In order to show you what 4K gaming actually looks like we needed to build our own platform to supply high quality 4K video for offline viewing. So we did.
Our videos are multi-gigabyte files and we've chosen a high quality provider to ensure fast downloads. However, that bandwidth isn't free and so we charge a small monthly subscription fee of £4.50. We think it's a small price to pay for unlimited access to top-tier quality encodes of our content. Thank you.
Support Digital Foundry