Diablo 3 Starter Edition is now available on Battle.net
Touch of evil.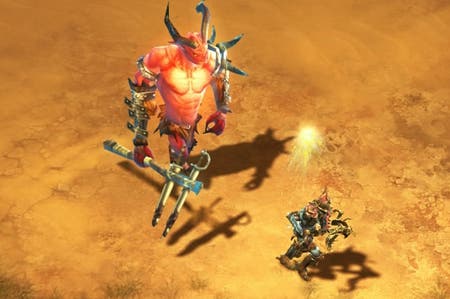 The Starter Edition i.e. demo of Diablo 3 is now available on Blizzard's online service Battle.net.
The trial allows players to play up to the Skeleton King boss in Act One as well as build your character up to level 13.
This carries some restrictions with it, such as not being able to access the auction house and only being able to match-make with other Starter Edition players, but any progress and achievements you earn in the trial will carry over if you purchase the full game.
The Starter Edition can be attained by either logging into your Battle.net account and selecting it from the "Your Game Accounts" section, creating a new account - in which case the demo is automatically added, or borrowing the retail disc from a friend then logging into your account with it.