Dead or Alive 6 comes out February 2019
You're coming with me.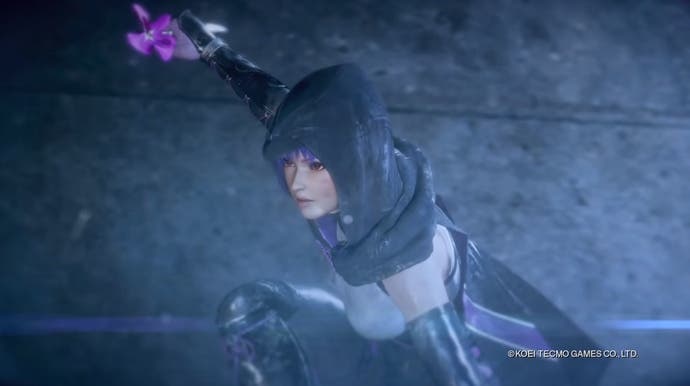 Dead or Alive 6 launches on 15th February 2019, Koei Tecmo has announced.
That's for PC via Steam, PlayStation 4 and Xbox One.
Koei Tecmo is using playable character Nyotengu "The Female Tengu" as a pre-order incentive on PS4 and Xbox One. PS4 pre-orderers also get a theme. Xbox One pre-orderers also get a bonus costume for Ryu Hayabusa.
There's an "early purchase bonus" program, too. If you buy Dead or Alive 6 digitally by 14th March 2019, you get a bonus costume for Kasumi. If you do so on Steam you get the Kasumi costume as well as Nyotengu as a downloadable character.
Here's an interesting one: the Digital Deluxe edition of the game includes 25 extra costumes, three bonus musical tracks, a DDX exclusive Kasumi costume and "the formidable Kasumi clone", Phase 4.
So, to get the entire roster of playable characters at launch on console, you need to pre-order the game (Nyotengu) and buy the Digital Deluxe edition (Phase 4).
Developer Team Ninja is taking a slightly different approach with Dead or Alive 6, toning down the female sexualisation the series is known for "so everyone can play without being embarrassed". There's more over at our Dead or Alive 6 feature from E3.