Dark Souls Remastered has launched a day early on Steam
Reception currently rather mixed.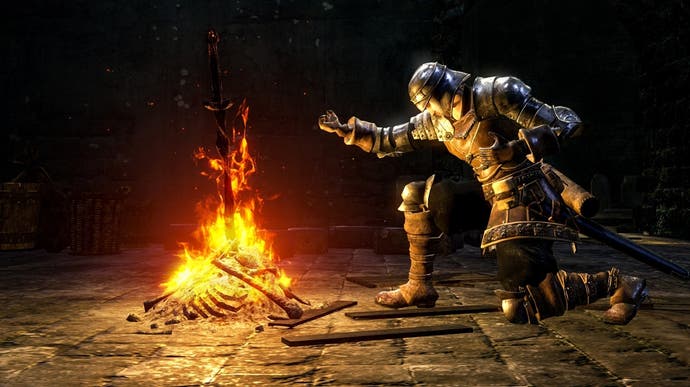 Dark Souls Remastered, the spruced-up version of From Software's methodical action classic, is now available on Steam - a full day ahead of its originally announced May 25th release date. No such luck for console players though.
The newly remastered version of Dark Souls (which includes the excellent Artorias of the Abyss DLC) features a number of changes, mostly of the graphical variety; there's enhanced lighting and texture work, for instance, and the game runs at 60fps, rather than the 30fps seen in the original edition. Elsewhere, Dark Souls' multiplayer now supports up to six participants.
Those new to the series can pick up Dark Souls Remastered on Steam for £34.99. Anyone that purchased the original (and now de-listed) Prepare to Die Edition on Valve's platform, meanwhile, will receive a 50% discount, putting it at £17.99.
Early impressions appear to be rather mixed on Steam, however, with users reporting numerous issues, including a proliferation of online cheaters, as well as bugs and crashes. Others are down on what they see as an unambitious remaster, offering little beyond what was already possible in the original Prepare to Die Edition when paired with the superb DSfix mod. It's not all gloom though; some purchasers are simply happy to have a version of Dark Souls on PC that doesn't feel like it's held together with sticks and sellotape.
Console players will be able to draw their own conclusions when Dark Souls Remastered launches tomorrow, May 25th, on Xbox One and Playstation 4.