Cult Classics: PlayStation 2
Part 4! Finally!
"Look out for more PS2 Cult Classics in future, following a break for GDC." Well, we didn't say how long the break would be. Finally, then, we return to complete our mission: to dig out the quirkiest and least-publicised gems in the PlayStation 2's monstrous back catalogue. Today and tomorrow we'll complete our mammoth rundown following parts one, two and three, published in February, as we turn the EG Retro light back on at the spearhead of a minor revival. Backward and onward!
Yakuza
Publisher: SEGA
Developer: SEGA
We're hardly short of gangster epics, so it's always a shame when something that brings a spark of difference to the genre gets overlooked. So it was with this violent adventure, set in the Japanese underworld. The absence of vehicles and a focus on hand-to-hand combat probably made it seem less enticing to those expecting Grand Theft Auto: Tokyo, especially since the free-roaming elements were more Shenmue than Vice City, but for those willing to invest in its long-term levelling system the experience is narratively rich and packed with impressive set-pieces. The third game in the series is currently in development for PS3, but because Europe was so mean first time around it's only been confirmed for Japan and the US.
What we said: "Definitely more than the sum of its parts, and a rare case of a game getting there before Hollywood."
Ebay price guide: Less than a quid - yes, really!
Odin Sphere
Publisher: Square Enix
Developer: Vanillaware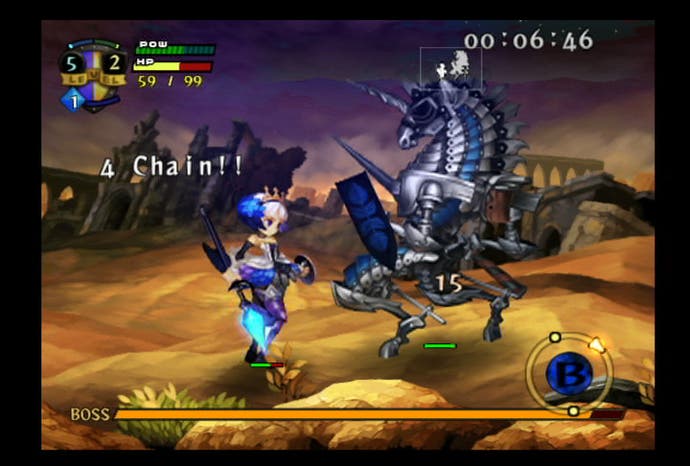 An old-school scrolling beat-'em-up dressed up in an extravagant RPG bonnet, Odin Sphere sits alongside Okami as the sort of game that is both too different and too fancy to ever happily sit on European shelves. Forcing it to rub shoulders with Need For Speed and Generic Kid Movie Tie-In Part 4 would be like serving haute cuisine in Burger King. Of course, it's all very earnest and twee - the game unfolds as a series of five books being read by a little girl - but the art style should enchant anyone with a soul. Animated like a sort of 2D stop motion, it brings to mind the delicate intricacies of Asian shadow puppetry (if you're cultured) or Ivor the Engine (if you're me).
What we said: "Artistically Odin Sphere is one of the most marvellous videogames we've yet played."
Ebay price guide: Between GBP 15 and GBP 20
Dragon Quest: Journey of the Cursed King
Publisher: Square Enix
Developer: Level 5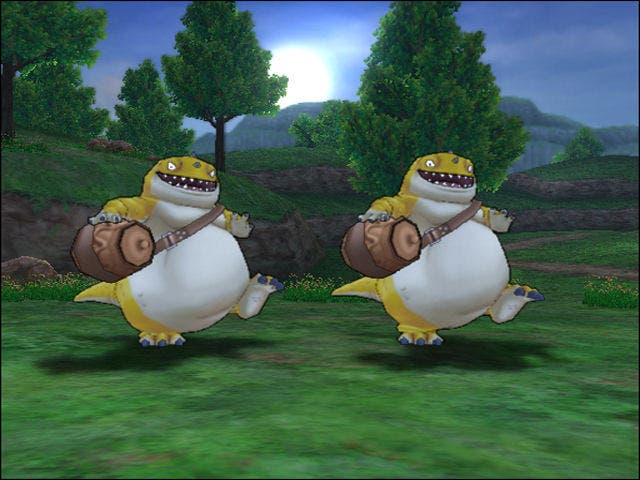 The Dragon Quest series is huge in Japan, even more successful than Final Fantasy, and yet it's never been anything more than a curious footnote in Europe. This is completely barmy, a bit like deciding never to watch a De Niro movie because Al Pacino exists. This eighth entry in the series makes our cultural dismissal of the series even more ludicrous. An absolute beast of a game, epic in scope and stunningly realised, with cel-shaded character designs from the bloke who invented Dragon Ball Z, it offers pretty much everything that makes Final Fantasy such a hit, but with the delightful whiff of freshness that comes from the unfamiliar. Seriously, even if you just consider yourself a casual RPG fan, you need to experience it.
What we said: "Elegant but simple, tired but fresh, grinding but impelling, derivative but engrossing, silly but serious, gentle but bitchy, easy going but tough-as-nails."
Ebay price guide: Around GBP 10