Criterion takes full control of Need for Speed and Burnout franchises
"It's definitely a Criterion gig now."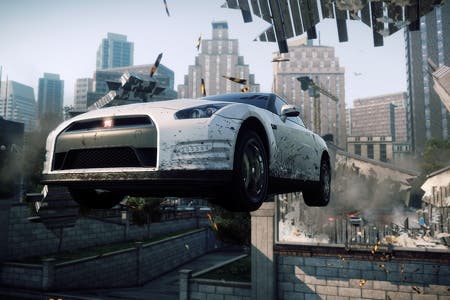 Criterion has taken full control of the Need for Speed and Burnout franchises.
"Our stamp's going to be in everything you see in Need for Speed and Burnout going forward in the future," Criterion vice president Alex Ward told Game Informer.
"It's not going to be spread anymore across different companies. Different studios have had a crack at it - it's definitely a Criterion gig now.
"Going forward now, with Most Wanted and what we'll do in the future [will have], shall we say, a strong Criterion involvement.
"I'm personally involved in how the cars drive, how the game will play out, how connected they are and what the features are."
In the past EA alternated Need for Speed development duties between the Guildford-based studio and other internal EA studios. But last year's Need for Speed: The Run, developed by EA Black Box, was a critical and commercial flop.
It remains unclear whether Criterion will now develop all Need for Speed and Burnout games, or simply act as franchise overlord. But we do know Criterion will have control over which Need for Speed games come out.
Looking to the future, Ward said "it would be amazing" if in the future there was "one big" Need for Speed that had all the sub-brands - Shift, Most Wanted, Underground and Hot Pursuit - in it.
"I think something big will have to happen soon to enable us to do some of the things we want to do."