Colin McRae DiRT 2
Mud sticks.
Two of the UK's leading exponents of the racing genre appear to have skidded to a similar conclusion at the same time. Both Bizarre Creations and Codemasters' Racing Studio believe driving games have for too many years evolved narrowly along a largely linear route towards ever-greater realism, ever-shinier bodywork. More polys, more power. And the returns on what both developers see as a stagnating genre must diminish over time.
Bizarre's response is Blur, whose major innovations come not on the road where the studio already excels, but in the broader framework of the experience. Social networking harnessed as a game changer to create a more personalised experience, blending tweets with virtual streets.
And with DiRT 2 Codemasters, too, believes that the future of racing lies in greater personalisation. But while the goal remains the same, it's following a different map.
"If you look at how other genres have moved forward, racing games have used the tried and tested formula for the past 10 years," reckons Gavin Raeburn, the main man behind the wheel of Codemasters' racing efforts.
"What we've tried to do with DiRT 2 is create a much more personalised experience. That ethos runs through every area of the game. Like when you're playing an adventure game and you're controlling an avatar on screen: we wanted the same sort of feeling within our game so you could feel personally attached to whatever you're racing."
In practice this means the player should feel like they are part of a global festival of racing from the moment the game boots up. The front end for DiRT "didn't gel" with the rest of the game, reckons Raeburn, so that's been scrapped, replaced by a system where all menus and options are accessed within the game world.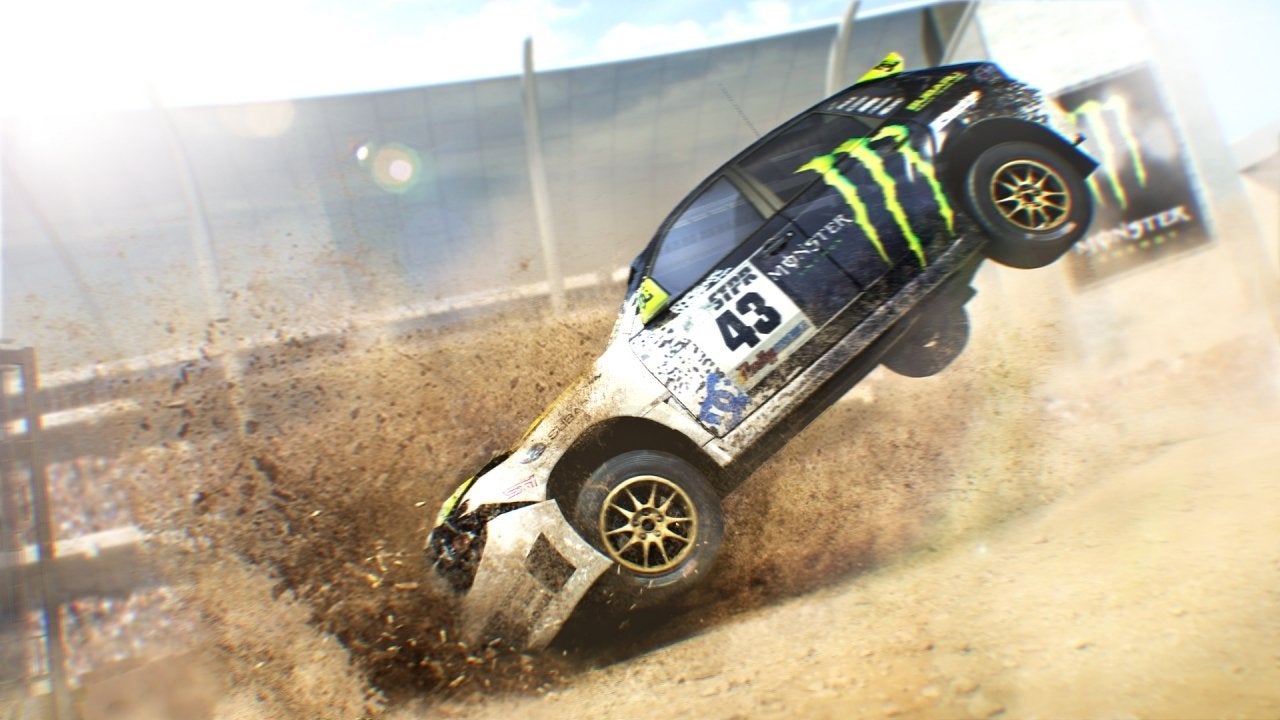 Your motorhome is your base of operations throughout single- and multiplayer. It'll park up wherever in the world you're due to race: outside you'll get a taste of the local atmosphere as the camera pans around as you skip through menu options.
As you progress, the inside of your trailer becomes decorated with the trinkets of success; and each morning you'll wake to a copy of a magazine with the latest news on your glorious achievements, or successes of rivals (you can see how this looks in the latest episode of the EGTV Show). Notably, you're also encouraged to hang on to a single car throughout your entire racing career, customising it as you go.
The festival aspect is crucial. Perhaps taking a cue from Evolution's MotorStorm, DiRT 2 seeks to recreate the carnival atmosphere of an outdoor racing event. Expect fireworks, DJs, massive, throbbing crowds waving glowsticks, and spiralling sponsor logos beamed Batman-style onto building facades.
In the US, rally driving is the "next extreme sport", reckons Codemasters, so the influence of X Games culture looms large. If DiRT marked the start of the Americanisation of the McRae franchise, its sequel has become a naturalised citizen.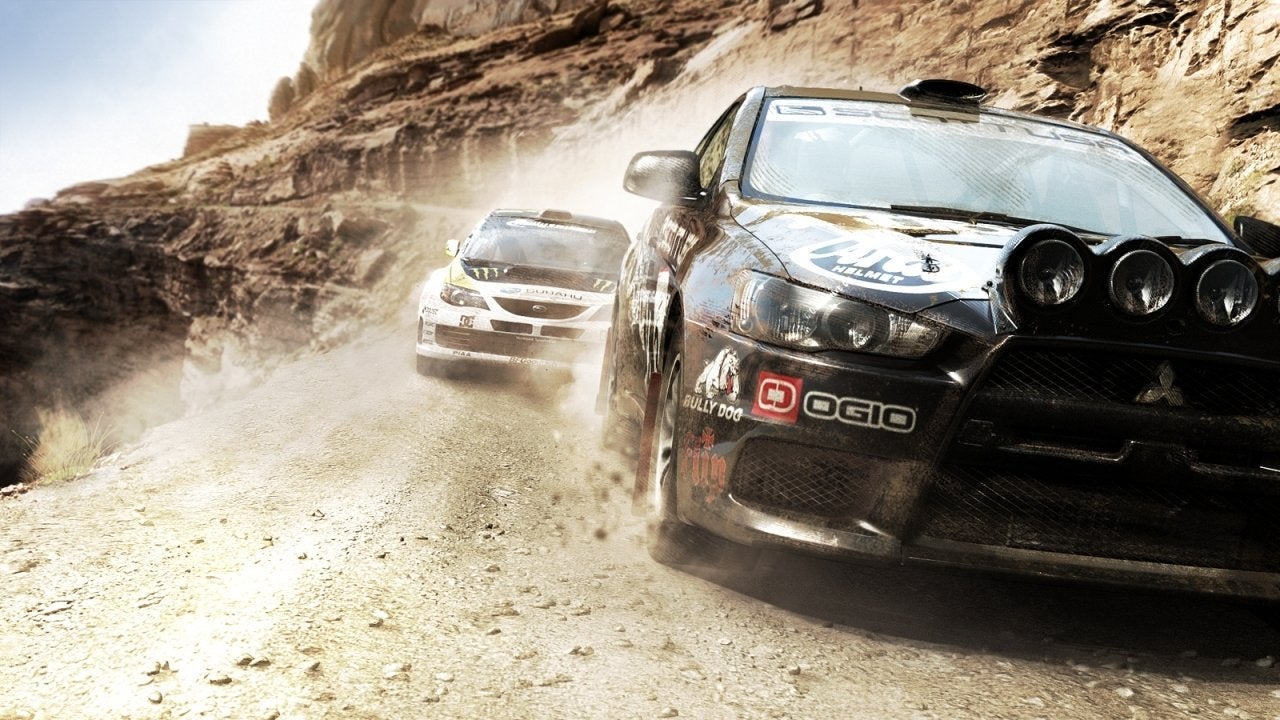 It's simple economics on the one hand. "Colin McRae 2005 sold less than 2004, which sold less than Colin McRae 3, whereas DiRT sold well over double," Raeburn reveals. "In all territories it was selling more." On the other, it's merely shifting direction to reflect accurately the evolution of racing in the real world.
DiRT was a slick, accomplished and tremendously enjoyable multi-discipline racing game. But despite the focus on thematic elements, Codemasters' engineers have identified numerous areas where they feel a performance boost is required for number two.
The handling system has been overhauled, with the help of top drivers like Ken 'car-jumping maniac' Block, who came to the UK and put the game through its paces on the studio's ultimate boy toy: the D-Box Racing Simulator (yours from Harrods for a mere GBP 13,000, apparently - you can watch us clown around with it in today's EGTV Show).
Mode-wise, Rally's back and, we're promised, the most realistic take ever; Trailblazer is the new Hill Climb; Landrush is what Core was with "more exciting locations"; Rally X and Raid return with bells on (the latter featuring point-to-point racing with multiple routes; and new Challenge modes have been added.