Check out ShockRods with a free beta key
Carmageddit.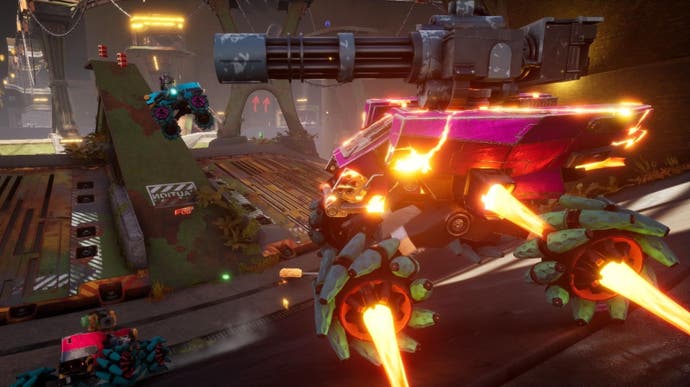 If you were at Rezzed this month, you may have spotted - and even tried out - ShockRods, the upcoming vehicular battler from legendary Carmageddon developers, Stainless Games.
The game, which I like to think of as a Robot Wars meets Quake meets Destruction Derby, throws 12 players together in an arena and invites them to blow the everloving scrap out of each other. Martin played it very recently and had a brilliant time with it - calling it a "thrillingly old-school arena shooter".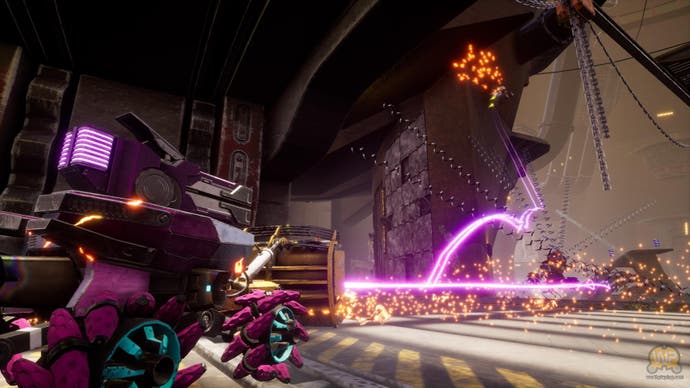 "That's all well and good", I hear you say, "but when can I get my hands on the wheel?"
Well, right now, actually. The nice chaps over at Green Man Gaming, who are publishing ShockRods, have given us a ton of free keys for the closed Steam beta, which kicks off today. You can grab one right now and play the beta over the weekend, if you're so inclined.
Should you like the game as much as Martin did, you'll also get a voucher granting you 50% off the game when it launches.
To get your hands on a code, simply follow the instructions in the widget below.
ShockRods Giveaway
From Green Man Gaming, here are a few additional instructions:
This is how you can join the BETA 2.0:
1. Redeem your Green Code at www.greenmangaming.com/redemption/shockrods-beta/
2. We will send you a Steam beta key. Redeem this in the Steam client
3. Play the ShockRods Beta 2.0. This runs from April 25th 18:00 UTC to April 30th 18:00 UTC.
4. Use the voucher we provide to get 50% off the Early Access launch version (launch date TBC) here https://www.greenmangaming.com/games/shockrods-pc/
5. Remember to opt-in upon registering to receive our newsletter for further information and offers from Green Man Gaming.