Brilliant BioShock parody ditty sure is catchy
Rapture Ragtime Blues.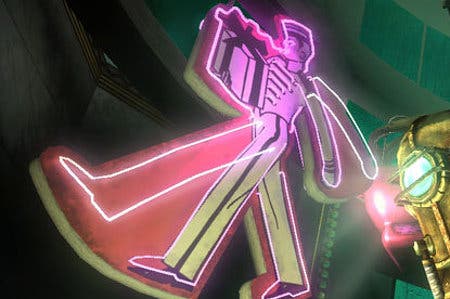 Musician/comedian Brent "brentalfloss" Black has created a new music video about BioShock.
The ragtime ditty is quite catchy on its own and often hilarious with lines like "Libertarians scream, it's an Ayn Rand wet dream," and "Try out the U-invent, it doesn't cost a cent, you're gonna love to mix and match / Just steal some glue from evil red guy, and a screw from smelly dead guy and you've made some crap from scratch."
brentalfloss (who insists his name remain lowercase) is known for making parody videos after he first debuted on Youtube with a video adding lyrics to the Mega Man 3 title theme, which started a "with lyrics" series where he applied this notion to other well known game soundtracks. Eventually he started doing original compositions and has since released two full-length albums, What if This CD... Had Lyrics? and Bits of Me.
Check out the BioShock song in all its jazzy glory below.