Borderlands 2 rewards for Borderlands 1 players
Exclusive swag for Pandora veterans.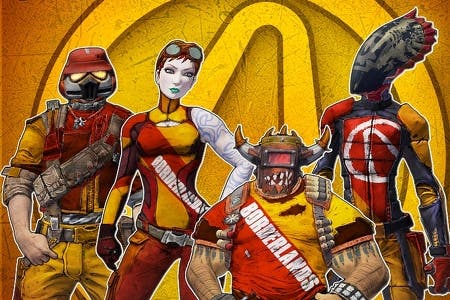 Cel-shaded shooter Borderlands 2 will include rewards for players of the original Borderlands, developer Gearbox has announced.
Exclusive character customisation elements will be unlocked within Borderlands 2 when the game detects save data from Borderlands 1.
Various character heads and skins are included, as seen in the freshly-inked artwork below.
Borderlands 2 launches for PC, PlayStation 3 and Xbox 360 on 18th September. Gearbox boss Randy Pitchford said yesterday at Rezzed that a PlayStation Vita version was also possible, although would require the manpower of an outside developer.