Borderlands 2 confirmed for PlayStation Vita
Fez and Velocity sequel for Vita and PS4.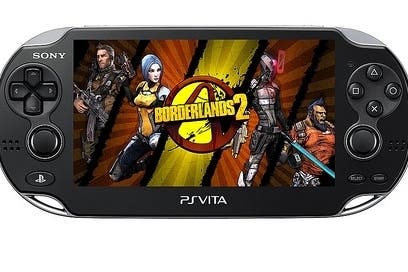 Gearbox shooter Borderlands 2 will make its portable debut on PlayStation Vita later this year, Sony has just announced.
Speaking of the upcoming line-up of Vita titles, Sony announced the title during its ongoing Gamescom 2013 press conference.
Starbound from Chucklefish, Fez and a follow-up to shooter Velocity are also on the way - for Vita and PlayStation 4.
Fez will also be coming to PS3 with crossplay support between the PS3 and Vita. Blit Software, who is handling the upcoming Spelunky Vita port, will be handling the conversion.
Other upcoming Vita titles include Batman: Arkham Origins Blackgate, Lego Marvel Superheroes and Football Manager, Sony reminded the audience.
Watch on YouTube