Bonkers Logitech GHWT guitar priced
A steal at just 150 quid.
Logitech has decided to charge GBP 149.99 for a guitar peripheral that only works with the Guitar Hero series of games. It's not real, doesn't do the washing up, and probably won't attract women.
Amazon.co.uk will be the exclusive stockist, and offer the PS3 and PS2 guitar from 22nd December.
The "Logitech Wireless Guitar Controller, Peripheral Edition" is, for that kind of money, naturally very lavish, as we told you when the instrument was announced for the US.
There's a wooden neck, for example, a rosewood fingerboard and metal frets. The 2.4GHz wireless allows play at a distance of 10 metres just in case you play on a cinema screen, which, let's be honest, you probably do if you'd fork out for this.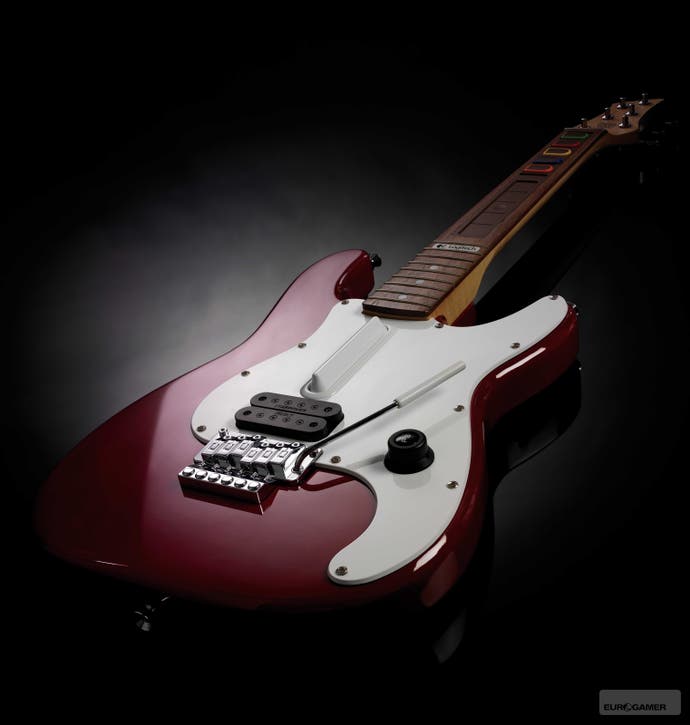 More practical are the rubber dome fret buttons that make less noise than normal, plus there's the GHWT slider bar for those nifty solos. And to wrap it all up, quite literally, is a "gig bag" to put the instrument plus any odds and sods in.
We like the idea, but for GBP 150 you can buy a complete bundle of instruments for GHWT. We're not sure we understand.