BioShock 2 updated for Steam after Games for Windows Live closure
Controller compatibility! Steam achievements! Big Picture Mode!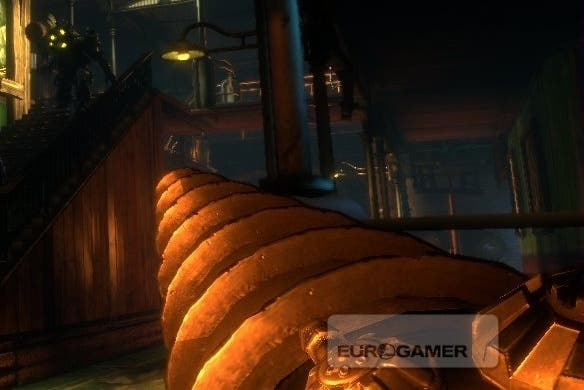 The PC version of BioShock 2 has been updated on Steam now that the Games for Windows Live service has closed.
BioShock 2 on Steam now includes controller compatibility, Steam achievements and supports Big Picture mode. As for multiplayer, you can search for "any game" as opposed to having to select your game mode. DE has also fine-tuned the multiplayer so leveling up is quicker and easier.
If you've already bought BioShock 2 through a different digital platform, you can activate the game activation key within Steam, so you don't need to buy it all over again. Doing this grants you access to BioShock 2, all the multiplayer and Protector Trials DLC and the single-player DLC Minerva's Den.
The update is the work of The Darkness 2 developer Digital Extremes, which worked on the BioShock 2 multiplayer component prior to its release in 2010.