Assassin's Creed 3 PC delayed
History repeats itself.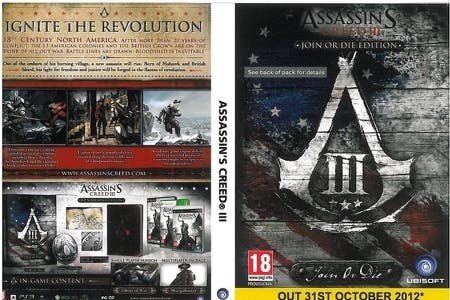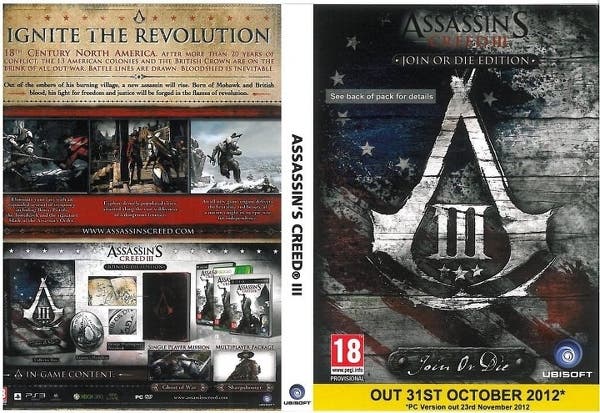 Following a pattern established by previous Assassin's Creed launches, the PC version of Assassin's Creed 3 has been delayed.
The PC version had been due out alongside the PlayStation 3 and Xbox 360 versions on 31st October. It will now launch on 23rd November 2012.
Eurogamer was tipped off about the delay by a publishing source who supplied the above promotional image to our Czech Republic cousins at Eurogamer.cz.
Ubisoft has a habit of delaying the launch of PC versions of its multiplatform games. The PC version of Assassin's Creed: Revelations was delayed by half a month, and the PC version of Assassin's Creed: Brotherhood launched in March 2011 after a November 2010 console release.
Most gamers believe these PC specific delays are the result of concern at Ubisoft over piracy, although the French publisher is yet to admit this.
Ubisoft told Eurogamer: "The Windows PC release date is still to be announced."