Anime adventure Forgotton Anne headed to Nintendo Switch
Ghibli me a good reason to play again.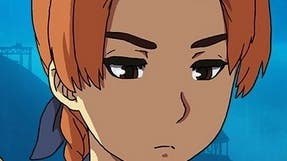 Forgotton Anne - one of my favourite games of the year so far - has been confirmed for release on Nintendo Switch.
Mixing a Studio Ghibli-esque world of living objects with a heartfelt story centring on memory and the responsibility of power, it's a surprisingly deep and polished debut from Danish studio Throughline Games.
First launched in May for PC, PlayStation 4 and Xbox One, the upcoming Nintendo Switch version will arrive at some point in 2019, once again published by Square Enix Collective.
Forgotton Anne's mostly linear adventuring - the game runs to around 10 hours - feels a good fit for Switch. There's no word yet on a specific release date, but it'll cost the same there as other platforms (£15.99/€19.99/$19.99) with a 10 per cent discount over its launch fortnight.
"I wish I could just tell you that Forgotton Anne is brilliant and wrap things up there," Eurogamer's devilishly handsome Tom Phillips wrote in our Forgotton Anne review. "I want to leave you to go enjoy it without saying anything else, because that's the way this story should be encountered."