Amazon's got a bank holiday sale going this week
Update: One year of Amazon Prime discounted by £20.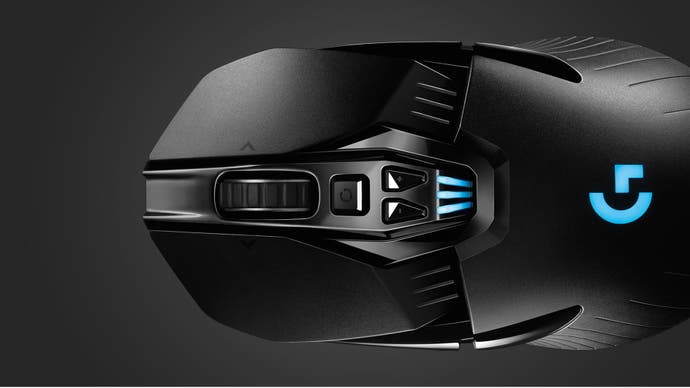 UPDATE 28/08/2018: The Amazon Bank Holiday sale rages on this week, ending at the end of day tomorrow. Most notably, though, Amazon has now added one of the best offers on Amazon Prime in a while. For a very limited time, you can get yourself a year of Amazon Prime for £59 - a £20 saving on the regular cost. Prime doesn't usually see discounts, so this might be a good chance to sign up at a cheaper-than-usual price.
The offer is for new sign-ups rather than membership extensions, but if you fancied chatting to Amazon customer service and cancelling your Prime account, you can sign back up at this discounted price. Your call, obviously.
Original Story: In case you'd forgotten - as I actually had until late yesterday - next Monday (27th) is a UK Bank Holiday. To most of us, this means an extra day off and a four-day work week. To some, it means a day to recover from Reading Festival the weekend prior. To Amazon UK, however, it means a chance for a week-long sale. As such, there's a big bunch of products getting discounts between today and the end of Wednesday next week. Let's take a look at some.

If you're a PC gamer, you can save 15 per cent on a bundle of a Logitech G903 wireless gaming mouse along with the Powerplay wireless charging mouse pad that will keep it charged as you use it - that's down to £162.99 for the lot. Alternatively, you could opt for the Logitech G703 with the Powerplay charging mat, which still saves you 15 per cent but is a slightly cheaper bundle, at £129.99.
If SteelSeries stuff is more your speed, you can pick up the Rival 600 gaming mouse for £67.97 at the moment, as well as the Arctic Pro GameDAC gaming headset for £210.88.
In terms of the games themselves, you can find the recently released PlayStation Hits range up in a 'two for £25' offer right now, including Uncharted 4, Bloodborne, The Last of Us Remastered and InFamous Second Son, among others.
Currently, you'll also find a big batch of EA and Ubisoft PC digital titles up for grabs with various discounts, including Battlefield 1 for £4.37, Dragon Age Inquisition GOTY Edition for £12.49, South Park: The Fractured but Whole for £16.50, Rainbow Six Siege Starter Edition for £8.74 and more. You can also pick up boxed copies of Assassin's Creed Origins for £26 and Steep: Road to the Olympics for £10.99.
Outside the realm of video games, however, there's a whole lot more seeing discounts this week - including £20 off Amazon Echo devices, £20 off Kindle Paperwhites, a 1 litre bottle of Kraken for £24.90, £280 off a robot vacuum cleaner, 15 per cent off a range of Philips, LG, and Sony 4K TVs and more.
There's a fair amount of stuff on offer here, with more being added each day as well, so be sure to check back each day this week in order to make sure you don't miss out on something fancy. Meanwhile, over at Jelly Deals, you can find recently updated guides to the best Fortnite mouse, the cheapest Resident Evil 2 pre order, and a whole lot more.