Aliens: Colonial Marines to get new campaign DLC
UPDATE: Quietly released today on Xbox Marketplace.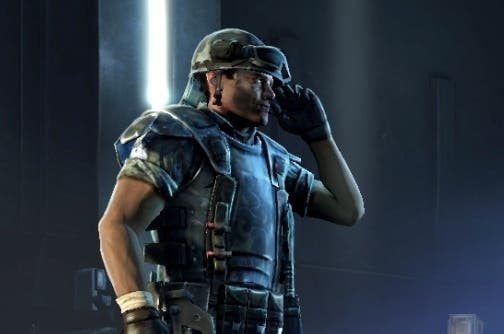 UPDATE:The previously-spotted Aliens: Colonial Marines add-on Stasis Interrupted has arrived without fanfare on Xbox Marketplace.
Season Pass holders can now download the DLC for free, otherwise it costs 800 Microsoft Points (about £6.80).
A release today on Xbox 360 suggests a release tomorrow on the European PlayStation Store.
The add-on's Xbox.com listing (spotted by Videogamer) reveals that Stasis Interrupted tells the story of Hicks between Aliens and Alien 3.
"In this new campaign you play as 3 different characters through an interlocking story," the product listing states. "Waking up unexpectedly from hypersleep, Lisbeth and others must figure out why the spaceship they are on, the Legato, has been diverted to intercept the Sulaco leaving LV-426's orbit. Fight your way through the alien infested spaceship, find out what Michael Weyland is after and discover what truly happened to Hicks."
ORIGINAL STORY: Controversial Gearbox shooter Aliens: Colonial Marines is to gain a new campaign chapter, named Stasis Interrupted.
The add-on is the final slice of DLC promised in the game's Season Pass, but the first to expand Aliens: Colonial Marines' single-player mode.
Statis Interrupted has yet to be announced - we still don't know a release date or price - but the add-on's PlayStation Trophies leaked over the weekend (thanks, PS3Trophies).
Most of the awards are related to (spoilery) story progression which we won't mention here, but rest assured familiar locations and enemies from the film series will bare their many teeth.
Aliens: Colonial Marines launched in February to a 3/10 reception from Eurogamer, and many reports of troubled development.
We've asked publisher Sega for more information and will update when we hear back.
Watch on YouTube