Tokyo Game Show 2006: Show Preview
How it'll play out, and what we'll play out there.
Last year, the Tokyo Game Show brought us the Xbox 360 price, the Nintendo Wii controller, and a host of PlayStation 3 trailers - but it left us with more questions than answers. A year later, and the cats are all out of their respective bags. Xbox 360 is firmly established, PlayStation 3 is set to launch in limited numbers in the US and Japan this November, and Nintendo Wii is poised to try and batter them both to death. TGS 2006 is about software, primarily, and it's those 27 playable PlayStation 3 games we've been promised that are destined to attract the most attention. They won't be alone though - with the show taking up eight halls, up from six last year, there'll be an awful lot to take in. And of course we'll make time for the cosplayers again - Rob's brought a new camera specially.
Platform gaming
In a sense the show's already kicked off, Microsoft having concluded its media briefing on Wednesday, but the guts of it will be exposed at the Makuhari Messe on the morning of Friday, 22nd September, with keynote addresses from Ken Kutaragi and Square Enix's Yoichi Wada launching us into the trade day, followed by two public days on the 23rd and 24th. Satellite events, including third party briefings, will take place in and around the Messe and Tokyo on those days. And by the end of it all we should have a much better picture of the PlayStation 3's launch prospects.
You might question the focus on Sony, but the larger point is that it's only Sony that really needs to focus on the Tokyo Game Show. Nintendo completed its whirlwind global tour last week, announcing launch dates, Wii Channels, and software line-ups for Japan, the US and Europe, with playable demonstrations in all territories. Once again, it won't have a stand on the TGS floor. And while Microsoft's media briefing brought promise of playable demos and trailers during the show itself, and it will certainly keep up appearances with a glitzy Xbox 360 area to host its content, the brunt of its Western-centric software focus will be borne out in Barcelona next week at X06, where you can expect the American platform holder to firm up its 2007 plans on familiar ground and to a more receptive international audience.
Bringing it home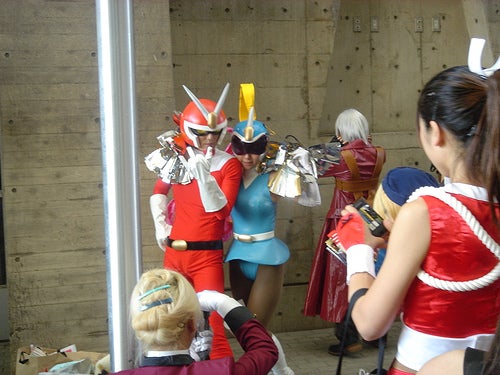 Microsoft's revelations earlier this week saw the release date and pricing for HD-DVD revealed. It'll cost 19,800 yen (less than GBP 100) when it hits the Japanese market on 17th November. The console will also gain 1080p output support for movies and games in an autumn dashboard update, the company said, although it will still direct its developers and third parties to focus on 720p as the software standard. The briefing also saw demonstrations of Lost Odyssey and Blue Dragon (the latter due out in December in Japan) by Mistwalker boss Hironobu Sakaguchi, with trailers abounds, and a roster of new titles set to join Xbox Live Arcade, primarily from the back catalogues of Konami and Namco Bandai. Full details of what was said can be explored elsewhere on the site.
For the period covering TGS and next week's X06, Microsoft will also be indulging its fans with new Marketplace items, allowing them to follow its fortunes - or at least carefully edited highlights - with trailers, playable demos, videos and photo packs, during a week of free European Xbox Live Gold access. On the show floor itself, expect playable demos of Lost Odyssey and Blue Dragon to dominate Microsoft's space, along with trailers for Trusty Bell from Namco Bandai, Tenchu Senran, and Tri-Ace's recently unveiled RPG title Infinite Undiscovery, with Dead or Alive X2 also likely to feature, Winning Eleven certain to, and Lost Planet from Capcom a definite attendee given its global January launch target.
And while X06 will likely bring us face to face with Gears of War and Halo 3 in some form, that shouldn't rule titles of a more Western bent out of the TGS equation. Viva Piñata, which could do with a reprieve after its wonky playable demo in Leipzig, could be joined by third party titles from a range of publishers. Last year the mixture was slanted toward Eastern titles, but that didn't preclude a number from the likes of Electronic Arts appearing on big screens, and multiformat titles like Resident Evil 5 are possible. It's certainly about bloody time, Capcom. You cads.
Last stop for the third place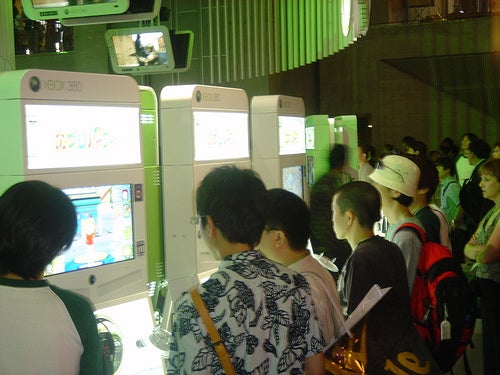 But with a universally panned E3 showing, a painful European delay and some extraordinary hubris behind it, Sony has to make good on its promises at TGS more than Microsoft has to get up in the morning. Last year, a lot of Japanese people we spoke to admitted that they were waiting for Sony to show its cards, and this will be their first chance to examine them. It will kick off on Friday with a Ken Kutaragi keynote, but don't expect much humility; this is still Sony's heartland. Entitled "Next-Generation Entertainment Created by the PS3," Kutaragi's speech will be Sony's last chance pre-launch to win support. Some launch titles details would be nice too.
We're also hearing that Gran Turismo creator Kazunori Yamauchi will appear at the show, with Gran Turismo HD on his arm (this time in a form that will become a retail product), while Square Enix keynotes (Wada's "Possibilities and Challenges for the Game Industry") and the promise of Final Fantasy XIII and Versus XIII trailers ought to help satisfy the third-party platform. We've also heard that Konami will turn up with a new Metal Gear Solid 4 trailer, largely comprised of gameplay footage, that will clock in at around six minutes. The real pull though will be that promise of 27 playable titles. Among them expect to see many of those from E3 (Heavenly Sword, Gran Turismo, Eye of Judgement, Resistance: Fall of Man, WarHawk) along with some that have reached playable state (Everybody's Golf 5, LAIR, Genji, Formula One World Championship, MotorStorm) and confirmed third party demonstrations ought to be on hand from Devil May Cry 4, Coded Arms, Fatal Inertia, Blade Storm, Armoured Core 4, Mobile Suit Gundam and Ridge Racer 7 (which is obviously all I care about).
Sony will also have a theatre on its booth, with video footage of some 35 different games, which may include some of the above. Sony is also hosting a European media event on Friday evening, which ought to allow for a closer audience with some of its European centric titles. We'd certainly like to see how titles like Getaway, SingStar, Monster Kingdom and Eight Days have progressed, and while necessarily Western in its approach, some more on that fantastic looking Naughty Dog title wouldn't go amiss, not to mention Afrika. Oh, and Resident Evil 5 footage would be nice, Capcom, in case I didn't mention that earlier.
Crossing the oceans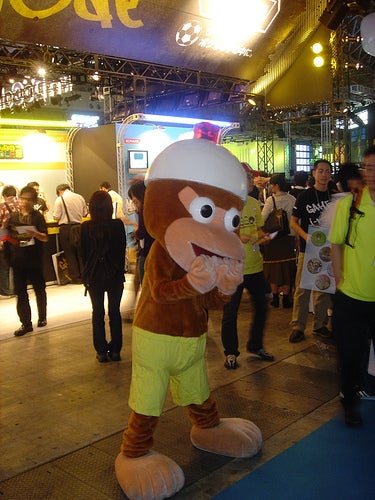 But what of the Wii, you're probably wondering. With Nintendo absent, and the console set to launch on 2nd December, you still shouldn't rule out plenty of software for the company's innovative next-gen platform, nor for the DS, which continues to dominate the Japanese handheld market. It'll likely be muted from a Western perspective, but given the intuitive appeal of Wii software, it's entirely possible that games that previously would have fallen into the category of "quirky Japanese titles" and gone ignored will actually have a cross-market impact, while companies like Namco Bandai, Capcom (Resident Evil: Umbrella Chronicles would be nice - okay we'll stop taunting Capcom now) and Konami may use the platform to demonstrate their offerings in some form.
Whatever happens, we'll be tapping away across bizarre time zones to bring you hands-on impressions of many of those PlayStation 3 titles, hopefully with live-text coverage of Kutaragi's keynote very early on Friday morning, and enough time left over for somebody to nip out to Akihabara and buy me a copy of Ridge Racers 2 on PSP. If they know what's good for them.