5000 Rainbow Six Siege closed beta keys up for grabs
All formats, beta starts 24th September.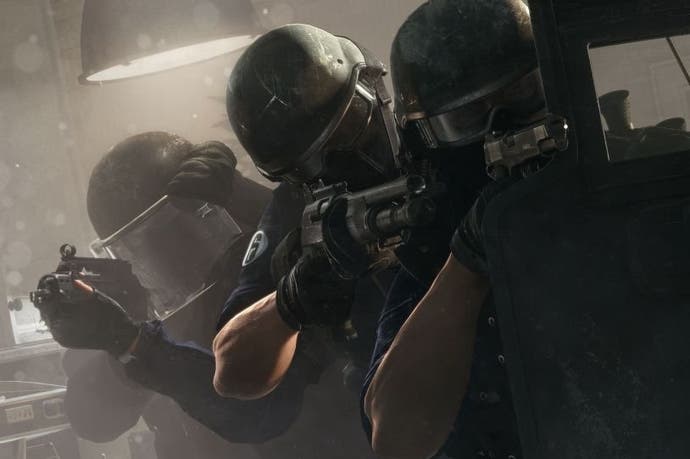 Ubisoft has kindly given us 5000 Rainbow Six Siege closed beta keys to give away. The beta kicks off on the first day of EGX, Thursday 24th September, with no end date announced.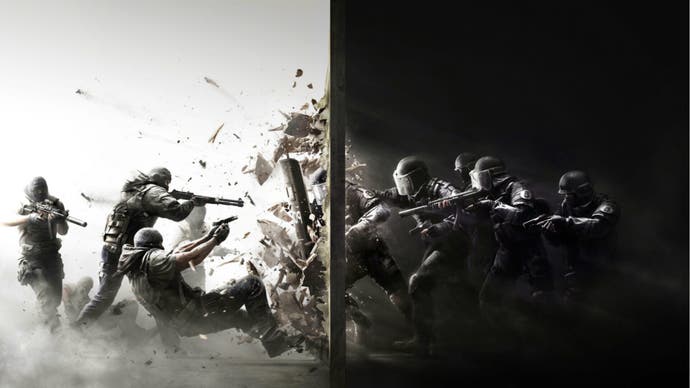 We are running a two-day sweepstake giveaway from now until 11am UK time Friday 11th September. Winners will be selected on Friday, with the lucky 5000 able to redeem their codes at the Rainbow Six Siege site for a platform of their choice (PS4, Xbox One or PC).
Rainbow Six Siege is a first-person, close-quarters tactical shooter featuring fully destructible environments. Rainbow fan Ian tried the alpha a few months ago and enjoyed himself a great deal. The game's scheduled for release on PC, PS4 and Xbox One on Tuesday 1st December.
For a chance to win a code, simply enter your name and email address in the box below and click 'Continue'. To increase your chance of getting a code, there are four more ways you can choose to enter. If you would like to be the first to find out about our next giveaway, consider throwing us a follow on Facebook and Twitter.
Here's the disclaimer: We like offering you free stuff, such as access to the latest beta tests or even full copies of Steam games. But it's useful for you to know the mechanics of a giveaway before you decide whether or not you would like to enter.
To make sure that bots don't steal all the codes this giveaway uses your email address to verify that you are a genuine, unique individual. (Some of our recent giveaways required logging into or installing an app on Facebook, but with this giveaway we're testing a new app that doesn't require Facebook log-in.) Whether you enter only once with your email or via any of the additional methods, Eurogamer will not collect your data and will never use your details for marketing purposes.
In order to redeem your code and jump into the beta:
Visit www.rainbow6.com/beta
Click on the "Redeem your guaranteed access code" button
Select platform
Sign into selected platform
Email will be sent to confirm choice
Selected platform beta key will be sent on September 24th once the beta is live