Zelda player defeats two of the game's hardest foes without taking damage
Simply stunning.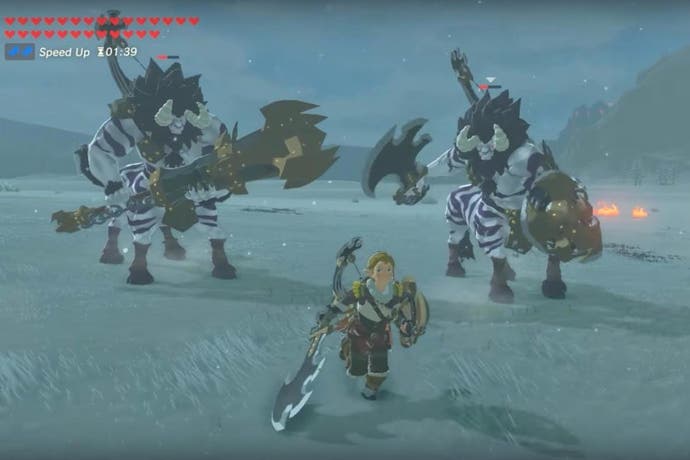 Anyone who's spent any significant time in The Legend of Zelda: Breath of the Wild will know the pain of encountering the dreaded Lynel, a centaur-like creature that rivals any of the game's bosses as its hardest challenge.
Well Hylian daredevil and YouTuber GamingCrusader found a way to tackle two of these ferocious beasts at once without taking any damage.
Normally, you can only tussle with one of these monsters at a time, but there's a section in the game's Northwestern wintry region where you can lure two Silver Lynels together in a snowy plain. If you lead them too far they'll teleport back to their original location, but there is a sweet spot where they can coexist, should you want to make things hard on yourself.
GamingCrusader doesn't use any cheap exploits either, but rather relies on a bevy of bolt arrows, the Savage Lynel Bow and the Savage Lynel Sword. The trick is to rely on headshots and climb on their back if they look like they're about to withdraw their bow. Don't stay on their backs for too long, however, as once you've mounted one Lynel, the other will have a clean shot at you.
Breath of the Wild may not have a lot of proper boss encounters, but situations like this ensure that there's always a new self-imposed challenge to overcome in Nintendo's most open of worlds.