Zelda: Breath of the Wild on Nintendo Switch shown live for first time
Meanwhile, Miyamoto jams with the band.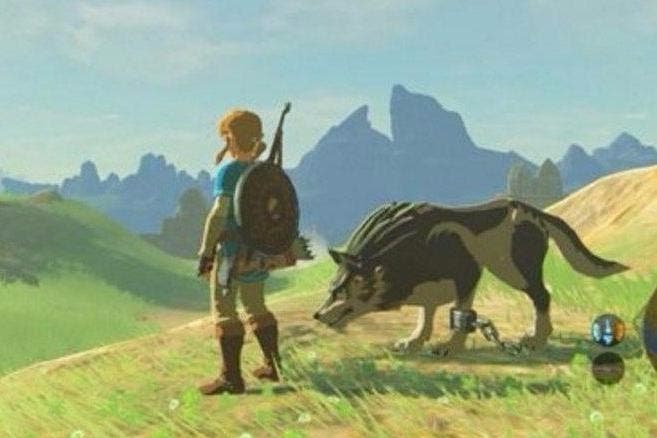 Nintendo has shown off Zelda: Breath of the Wild running on the Switch for the first time.
Sure, Zelda popped up in the Nintendo Switch's reveal commercial, but only on dummy units.
Last night's episode of The Tonight Show saw Nintendo turn up with a working Switch unit and a copy of Zelda to demo live.
Tonight Show host Jimmy Fallon - a huge Nintendo fan - appeared to be floored by the oppurtunity to try the game, which worked just as well as expected.
Fallon even pulled off Link's shield surfing move - a tricky maneuver for beginner players.
Nintendo of America boss Reggie Fils-Aime was there to introduce the game and also show Super Mario Run, for which Eurogamer just published a detailed hands-on (it's a confident first leap into mobile gaming for Mario).
Also in the audience? No less than Mario creator Shigeru Miyamoto, who later jammed with house band The Roots to play the Super Mario theme.
Amazing scenes: