You'll soon be able to play Fallout, Skyrim and Doom pinball
UPDATE: Here's what each table looks like.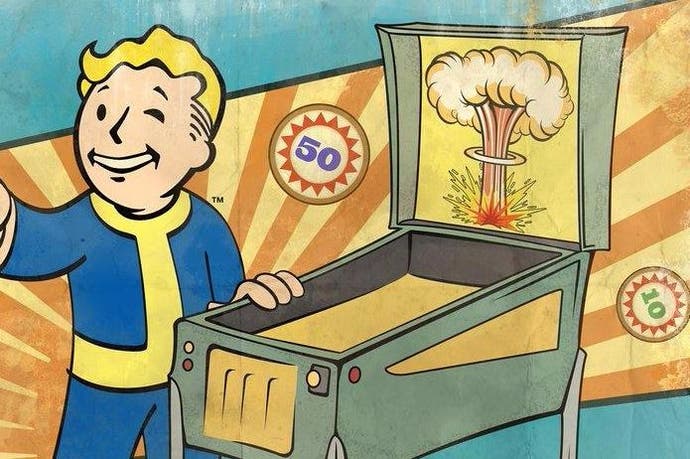 UPDATE 19/11/2016 12.14am: Bethesda has confirmed that the mobile versions of Bethesda Pinball will be out on 8th December, while the rest are still on track for the 6th.
More importantly, it teased the following images of its upcoming tables: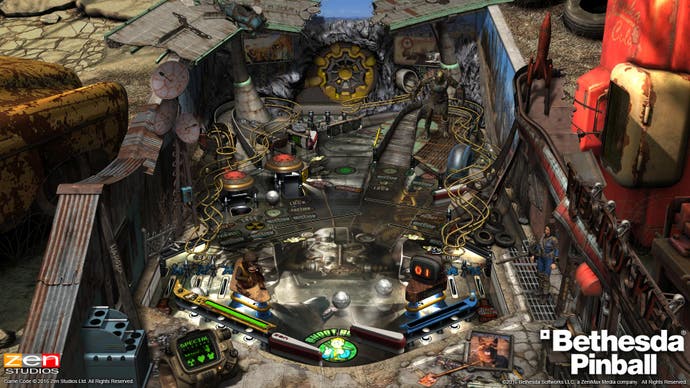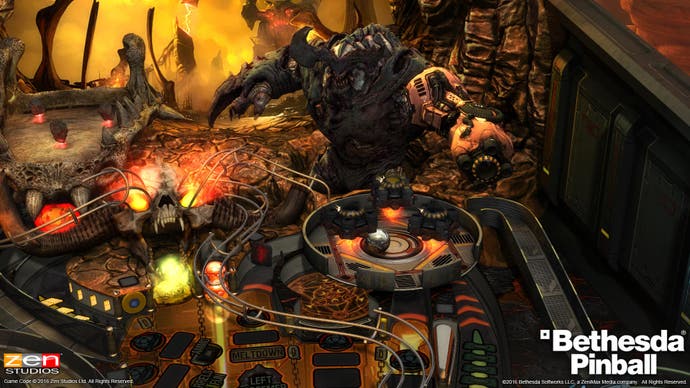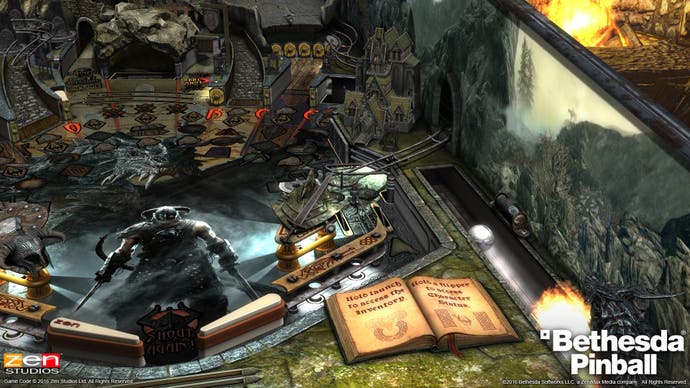 UPDATE 17/11/2016 5.27pm: Bethesda has confirmed that Zen will release pinball tables based on The Elder Scrolls 5: Skyrim and Doom alongside its Fallout 4 table in Bethesda Pinball, which now has a release date of 6th December on "consoles, mobile and PC".
Here's a teaser:
ORIGINAL STORY 16/11/2016 9.31am: Finished with Fallout 4? You'll soon be able to return to Bethesda's irradiated wasteland via the medium of pinball.
Fallout will be just one of the franchises represented in an upcoming Bethesda Pinball pack for Zen Studios' games.
The publisher is also home to The Elder Scrolls, Dishonored, Doom and Wolfenstein - it's likely we'll see those shrunk down to table size, too.
Zen Studios made the announcement of Bethesda DLC last night via Twitter.
Zen has created dozens of bespoke virtual pinball tables for its long-running and highly-successful franchise (named Zen Pinball on PlayStation platforms, Wii U, iOS and Android, or Pinball FX on Xbox platforms and Windows).
The base game is free to download, and then packs of additional tables can be bought separately. Marvel, Star Wars, South Park and Portal have been featured in the past.
If released on Wii U, it'd be Bethesda's first Fallout content for a Nintendo platform.