Sony pulls "World's Fastest Platinum Trophy" game from PSN
Achievement locked.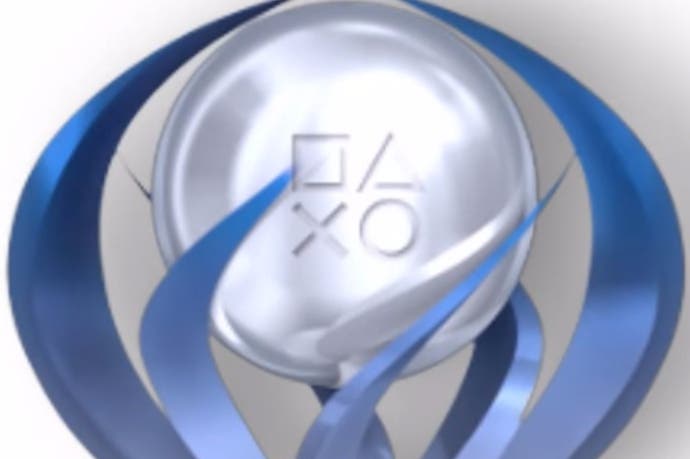 PlayStation trophy hunters in North America got a pleasant surprise on Tuesday when a game that claimed to have the fastest Platinum trophy ever made its way onto PSN.
Not on Sony's watch! The company was quick to remove it, and asked the developer to change the name of the game and remove any mention of trophies in its description. But the kerfuffle has once again brought into question Sony's lax certification of what a 'game' actually is.
Indie title ★★★★★ 1000 Top Rated advertised it had the "easiest PS4 Platinum trophy" and claimed the feat could be done in just 20 minutes. The game consisted of a series of interactive tile puzzles users could easily breeze through. On top of that, the game cost just $0.98. It seems the game was just a sly advertising ploy for the company's Facebook page which, coincidentally, sells PlayStation 4 themes. The game itself just happens to make tile puzzles out of 4k wallpapers.
This isn't the first time Sony's choice of game releases has been questioned. Life of Black Tiger raised eyebrows back in January, when it found its way onto the PlayStation Store. The horrendous game even warranted Eurogamer to describe it as potentially "the most awful title we've ever played on PlayStation 4". However, as neither title was released in Europe, it appears this is a PlayStation North America issue.
Going back to ★★★★★ 1000 Top Rated, the quickest a similar achievement has been reached is when YouTuber Georat1101 showed the 1000G achievement on Xbox 360 could be achieved in just two minutes, playing Avatar: The Burning Earth. This was back when achievements first emerged and Microsoft didn't seem to have a problem with it.
If you were lucky enough to get the download, and the trophy, then you are just one step closer to beating this guy.