Wolfenstein: The Old Blood physical editions out the week after download versions
UPDATE: Bethesda confirms Xbox One physical edition, Nazi zombies.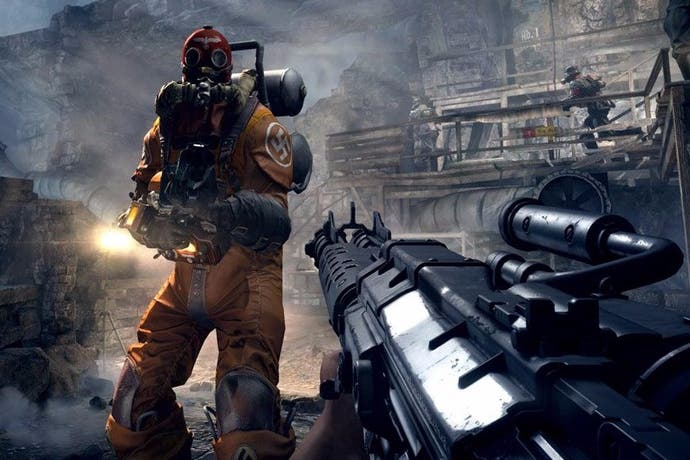 UPDATE 17/04/2015: It turns out Wolfenstein: The Old Blood will get a physical edition on Xbox One after all.
Publisher Bethesda confirmed the Xbox One physical edition of the £14.99 standalone Wolfenstein add-on will launch alongside the PlayStation 4 and PC boxed copies on 15th May 2015.
Meanwhile, The Old Blood includes Nazi zombies - but don't expect them to work exactly like you remember from the 2001 cult classic Return to Castle Wolfenstein.
"These types of enemies can be tricky, because they don't typically have range weapons," executive producer Jerk Gustafsson, of developer MachineGames, said in a post on the Bethesda Blog.
"But in The Old Blood, some of them actually use a rifle, and we also have some intense dash attacks!"
ORIGINAL STORY 20/03/2015: Wolfenstein: The Old Blood's disc version launches the week after its download version.
Publisher Bethesda Softworks confirmed the PC and PlayStation 4 physical editions will be available in Europe on 15th May. That's a Friday.
The Xbox One and PC download versions will be available in Europe over a week earlier, on Tuesday 5th May, with the PS4 version available to download from the PlayStation Store a day later, on Wednesday 6th May.
One question this throws up is: why not launch a physical edition of the Xbox One version?
When asked for comment, Bethesda told us the following:
"Availability at retail will vary by territory but currently, our plans only include physical versions for PC and PS4. Should anything change, we will let fans know."
Not much of an answer.
The Old Blood is a standalone prequel to Machine Games' Wolfenstein: The Order, and as such carries a budget £14.99 price (it's not yet up on the PlayStation Store but is on Steam, priced £14.99).
There's also the issue of why The Old Blood will skip a release on PS3 and Xbox 360, when The Order launched on those platforms.
"To achieve our intended scope for the game, we decided to focus on current gen," was Bethesda's explanation when asked for comment.