Witcher 2, Battlefield 3, Minecraft dominate European Games Awards
Euro visionaries.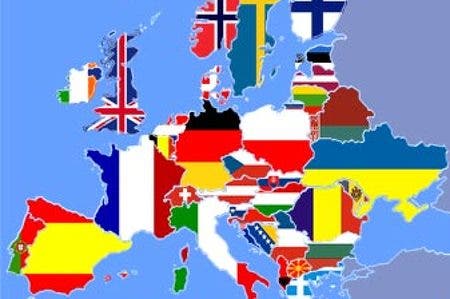 Yesterday evening was the European Games Awards, voted for by a record 230,000 European people online.
Do us tea-sipping, garlic-wearing, sausage-stuffing gamers like different things to those people across the pond, where Oprah Winfrey lives? Well, the big winner of the night was Polish studio CD Projekt Red and The Witcher 2, a dirty and mature RPG that scooped six awards - Best European Game among them.
The Swedish-made Battlefield 3 was honoured with four awards, including best console, action and multiplayer game.
The also-Swedish-made revolution of Minecraft received Best Indie Game and Best European Community, and creator Markus "Notch" Persson was crowned with the Personality Award, whatever that is.
Europeans most want Assassin's Creed 3 and online game World of Warplanes, apparently.
Winners below.
Best European Art Direction: The Witcher 2: Assassins of Kings
Best European Character Design: The Witcher 2: Assassins of Kings
Best European Gameworld: The Witcher 2: Assassins of Kings
Best European Game Design: The Witcher 2: Assassins of Kings
Best European Game: The Witcher 2: Assassins of Kings
Best European Special Edition: The Witcher 2: Assassins of Kings
Best European Action Game: Battlefield 3
Best European Multiplayer Game: Battlefield 3
Best European Console Game: Battlefield 3
Best European Sound: Battlefield 3
Best European Indie Game: Minecraft
Best European Community: Minecraft
Personality Award: Markus Persson
Best European Publisher: Wargaming.net
Europe's Most Wanted Online Game: World of Warplanes
Best European Adventure Game: Botanicula
Best European Browser Game: GoodGame Empire
Best European Mobile Game: Burnout Crash!
Best European Racing Game: Driver: San Francisco
Best European Strategy Game: Anno 2070
Best European Studio: Blue Byte
Europe's Most Wanted Game: Assassin's Creed 3