Win LOTRO lifetime sub and special editions!
You might just pass.
Lord of the Rings Online is celebrating its first anniversary - and the launch of its latest free content update, Book 13: Doom of the Last-king - with a chance to win 11 special edition copies of the game, one of which comes with a lifetime subscription to the splendid, Tolkien-licensed massively multiplayer fantasy RPG.
Eurogamer MMO and Codemasters Online Gaming have teamed up to offer one Exclusive Collector's Edition and 10 Gold Editions to Eurogamer readers.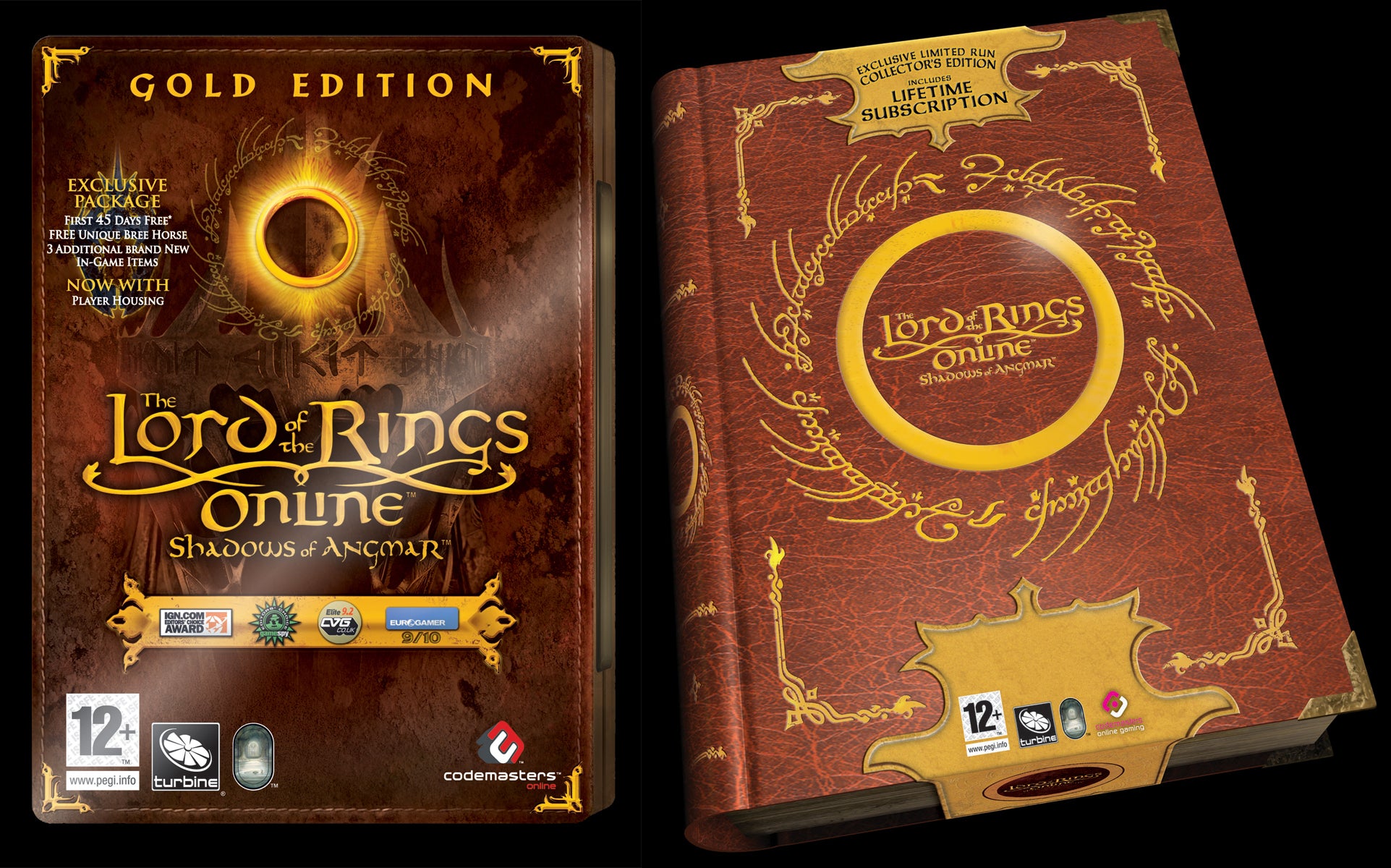 The Exclusive Collector's Edition - which is no longer available in the shops - is individually numbered and comes with a lifetime subscription to the game, guaranteed by certificate. The box also contains the game DVD, a hardback manual, a 7-day buddy code, an exclusive mithril figurine, a special in-game item, a parchment map of Angmar, and a special edition Making Of DVD. It retailed at GBP 150 when you could buy it - which, as we said, you can't anymore.
The Gold Edition, which goes for GBP 50 in the shops, comes with four exclusive in-game items and 45 days' free play time. You'll also get a unique horse mount when you get to level 25, and some customisation items for your home in Middle-earth. And it comes in a metal box with a really pleasing finish to it, we can report from first-hand experience.
We think Lord of the Rings Online is great, and wish it a very happy birthday. You can download it and try it for free at www.trylotro.com if you don't believe us.
Learn more about what to expect from the Book 13 update in our recent interview with executive producer, former actor and general bon-vivant, Jeffrey Steefel.
This competition has now closed.
Thursday 8th May
Prizes will not be exchanged for cash or other goods - if you don't want the prize, don't enter.
No employees of Eurogamer, Codemasters, or Turbine may enter this competition
All entries must reach us by Thursday 8th May, at which point the winners will be selected.
This competition is open to European residents only.
You must have an Internet connection to play Lord of the Rings Online.
The judge's decision is final.