Win Frontlines and an Xbox 360!
Right to your warstep.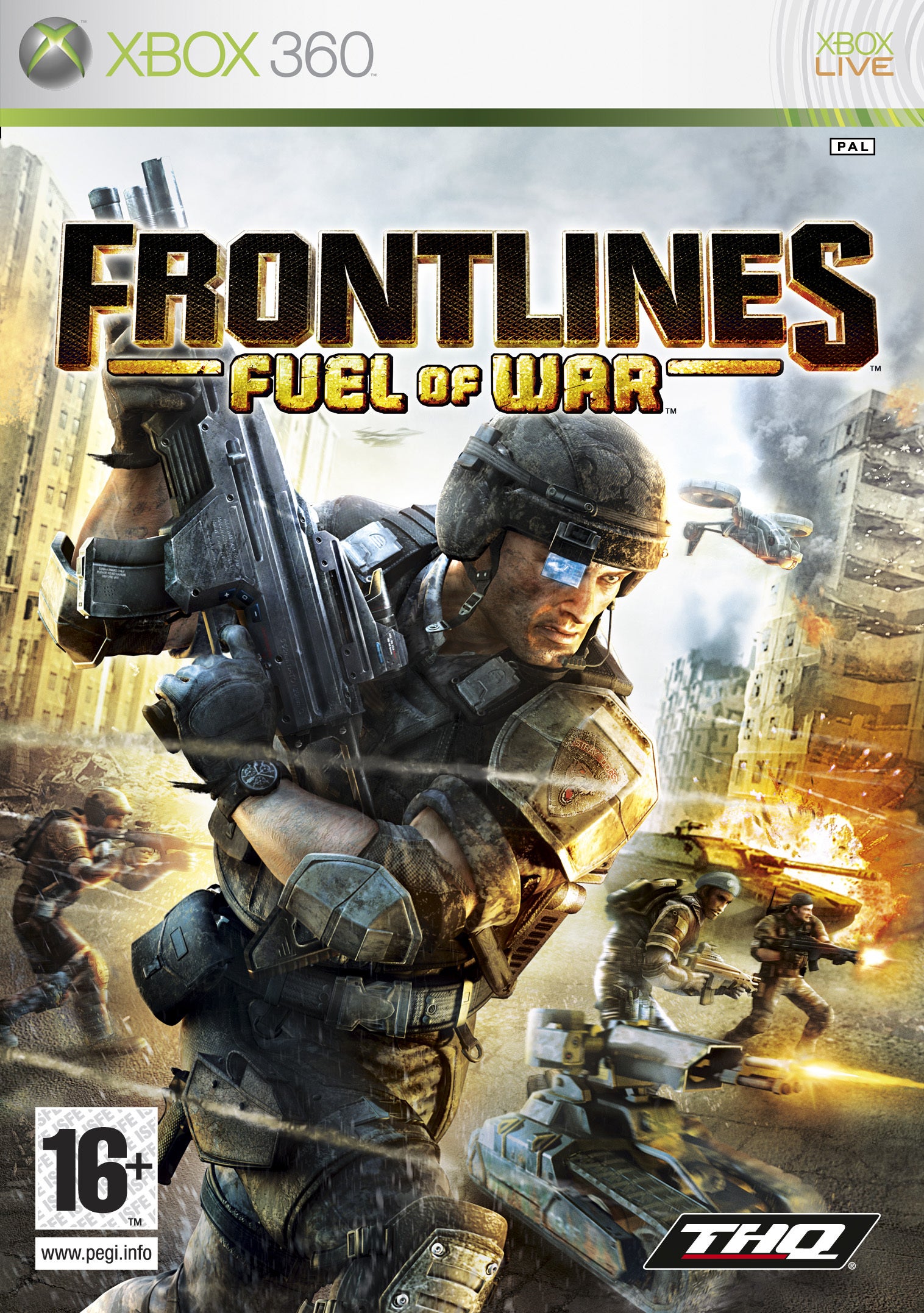 Trench. Trench coat. Trench foot. Ditch. Gully. Just some words relating to war. You might also say front lines. What great words. Words that, when sandwiched together, make Frontlines, a homogenised war word of war. Obviously you can only make new words up in the future when we have run out of normal words to use, so off we go to 2024 where robots clean houses and Will Smith has a nasty feeling about all this in his Audi that looks like a vacuum cleaner. But oh no someone had forgotten to make more energy so now we need to have a war, not of words, but of guns. Guns and robots and planes and drones and bombs and night vision and laser-pens.
We are, of course, talking about Frontlines: Fuel of War. It came out last Friday on PC and 360, and has a really rather cracking multiplayer battle mode where you can fight with up to 50 others online on one map, and soon will be able to on others. It also has an enormous amount of vehicles to pilot, either on your own or carrying passengers. There are helicopters, jets, tanks, trucks, all the sort of army fare you would expect, and giving them all a spin takes rather a long time. War for those with a Battlefield-sized hole to fill, then.
To celebrate its release, we've teamed up with THQ to give away an Xbox 360 and five copies of the game. All you have to do to win, as always, is answer our Mastermind question below.
Good luck, old chap.
Which non-renewable fuel is Frontlines all about?
Monday 10th March
Prizes will not be exchanged for cash or other goods - if you don't want the prize, don't enter.
No employees of Eurogamer or THQ may enter this competition
All entries must reach us by Monday 10th March, at which point the winners will be selected.
This competition is open to European residents only.
The judge's decision is final.