Win a PS3 and a copy of Stranglehold!
Roll up, roll up.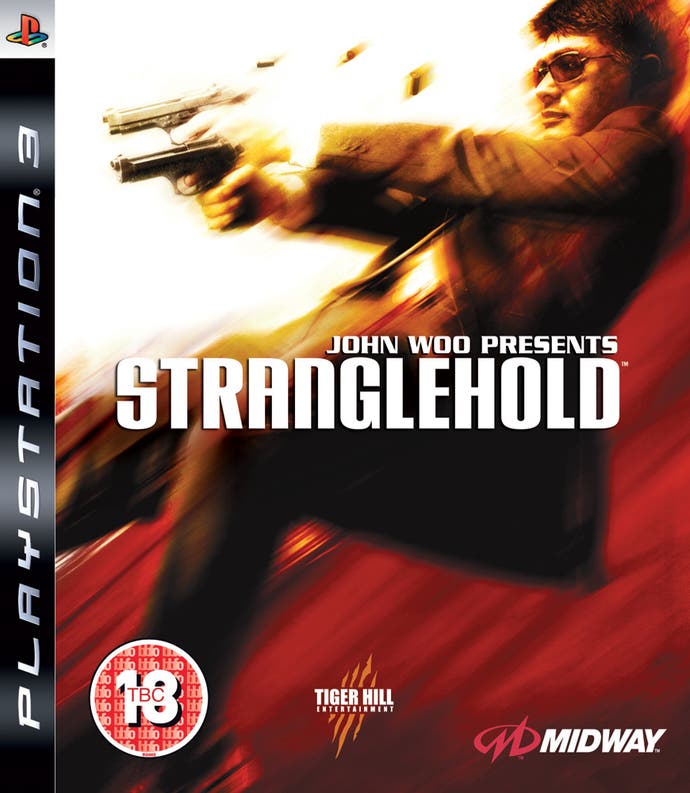 We've told you quite a lot about Stranglehold over these last few months, hopefully creating a hungry desire within you to play the game when it's released in early September. You know it's based around the Hard Boiled film by John Woo, for starters, with the same director lending his action panache to creating the game. And you know the story revolves around Tequila, a tough cop voiced by star-of-the-movie Chow Yun-Fat.
In fact, you probably also know the Hong Kong cinema-style is the main draw; recreating balletic, cinematic gun fights with lashings of visual effects, stunts and slow motion sequences. There's even completely destroyable scenery that comes in handy when you're feeling inspirational and need to use your environment to get around, or just bash someone over the head with. So, there's all that, plus the chance to do it all again online with your friends when you're finished.
It's quite a package, and one Midway wants to celebrate by teaming up with us to give you lot some smashing goodies. Simply answer our routinely ridiculous question below and you could be in with a chance at bagging a PlayStation 3 with a copy of Stranglehold, or just a copy of the game on your choice of platform if you're one of four runners-up.
Good luck.
When was the film Hard Boiled released?
Friday, 21st September
This competition is open to residents of the UK only.
You must be aged 16 or over to enter.
Prizes will not be exchanged for cash or other goods - if you don't want the prize, don't enter.
No employees of Eurogamer or Midway may enter this competition
If you don't give us your Eurogamers username we can't contact you if you win the competition, and you will be ignored and possibly ridiculed.
All entries must reach us by Friday, 21st September, at which point the winners will be selected.
Multiple entries from the same username will be ignored.
By entering you agree to be contacted by Midway games regarding future products, and have your name and home town published. You can opt-out by writing to Midway.
Proof of sending will not be accepted as proof of receipt. We're not responsible for your entry failing to arrive because your postman fell over and lost your letter down a drain.
If you don't get back to us with your address within a reasonable amount of time, we will offer your prize to someone else.
We reserve the right to withdraw any of the prizes at any time.
The dates of the competition may be subject to change.
The judge's decision is final.