Total War: Rome 2 Hannibal at the Gates DLC arrives alongside free update
Carnage.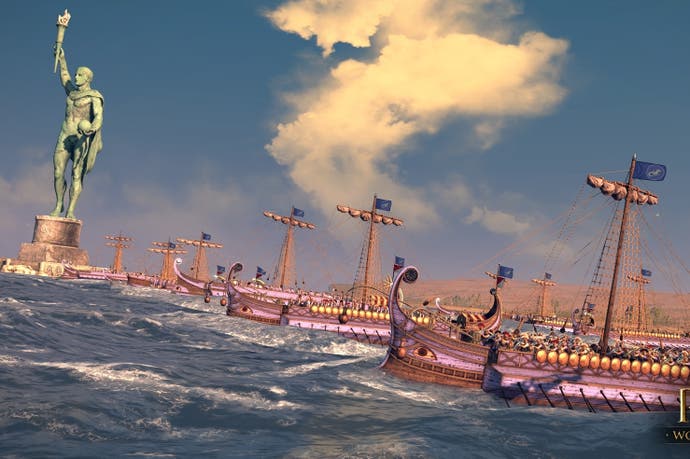 Developer Creative Assembly today releases the Hannibal at the Gates downloadable content for strategy game Total War: Rome 2. It costs £9.99 from Steam.
Hannibal at the Gates takes place during the Second Punic War, and sees the Republic of Rome and the trading empire of Carthage go at it. Included are three new factions: the Arevaci, the Lusitani and Syracuse. Each has unique traits, units and campaign start position.
To coincide with the release of the DLC, CA has rolled out the free Seasons & Wonders update. This includes a unit roster expansion for Carthage, Twitch streaming support, new wonders, touchscreen support and introduces seasons into the Grand Campaign.
It also improves the AI and tweaks gameplay in both battle and campaign.