There won't be a Disney Infinity 4.0 this year
Vision is for 3.0 to expand instead.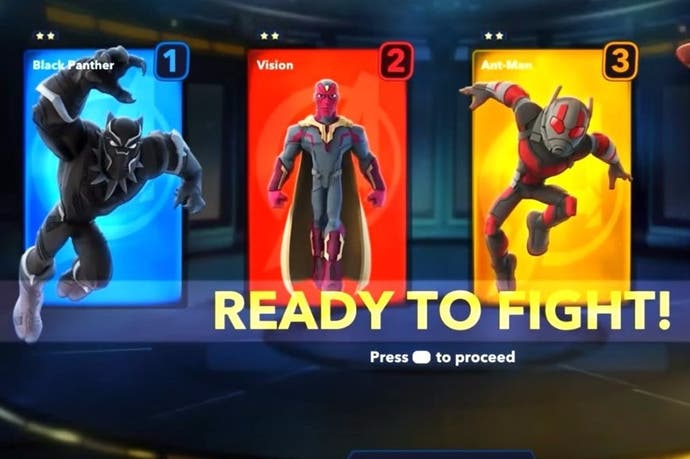 Disney Infinity is doing a sensible thing this year and not releasing a brand new fourth annual instalment but expanding what's already there: Disney Infinity 3.0. That means you won't be pestered to purchase a whole new Starter Set but there will be new playsets and characters to buy instead.
The most significant of these playsets is a beat-'em-up addition called Marvel Battlegrounds, arriving in the UK on 25th March. This is a cooperative - not competitive - brawler where four players can take on robotic versions of Disney Infinity heroes. There are new Captain America, Black Panther, Antman and Vision toys coming for that.
"One of the most frequent requests we've received from fans is to extend the life of our Starter Packs," said general manager John Blackburn during the debut Disney Infinity Next broadcast (below), which shows plenty of footage of Marvel Battlegrounds in action.
"We'll be releasing new playsets and content updates throughout the year to Disney Infinity 3.0 based on the biggest events coming from the Walt Disney company," John Vignocchi, vice president of production, added.
Blackburn continued: "We can say that there will be one new playset from each of the four core brands at the Walt Disney company: Disney, Pixar, Marvel and Star Wars."
Then Vignocchi said: "You can expect more characters and content coming to Disney Infinity 3.0 without having to buy a new Starter Pack. Ultimately, the 3.0 addition will be the largest collection of content ever released inside of a Disney game."
Before Blackburn concluded: "In other words, if it's happening inside the Walt Disney Company, it's happening inside Walt Disney."