The Long Dark to receive live-action film via Resident Evil producer
Christopher Plummer narrates game's launch trailer.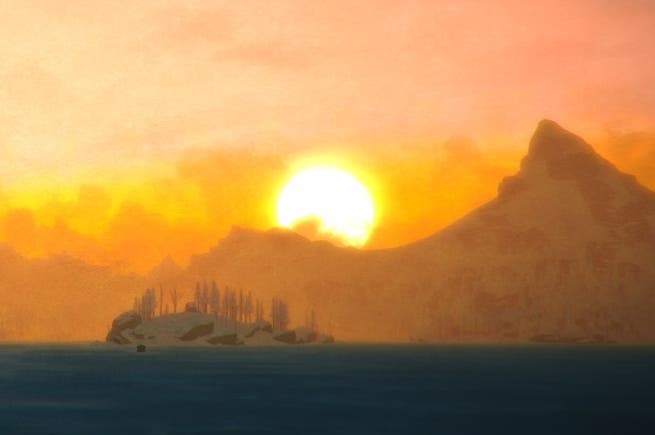 A live-action film adaptation of wintry survival mystery The Long Dark is in the works with the Resident Evil film series' producer Jeremy Bolt heading up development.
Even though The Long Dark doesn't officially launch until later today, it's been a big hit on Steam Early Access and the Xbox One preview programme for years. Since its early build launched on Steam in September 2014 it's gone on to sell 1.3m copies. Not bad for a title that's not officially out yet.
When The Long Dark officially launches on PS4, Xbox One, PC, Mac and Linux later today, it will still only be the first two of five episodes in a story arch called Wintermute. The plot surrounds a bush pilot named Will Mackenzie and a scientist, Dr. Astrid Greenwood, who get separated after crashing into the Northern Canadian wilderness. In his search for his missing passenger, Mackenzie realises that things are not what they seem as all power has gone out in this remote corner of the world.
When it comes to live-action film, Hinterland already seems to have friends in high places, as it produced a very expensive-looking teaser trailer narrated by Academy Award winner Christopher Plummer (Beginners, Up, The Last Station).
This promo was directed by Jared Pelletier (Inhuman Condition) and Hinterland founder and creative director Raphael van Lierop said "I think E​legy​ stands as an example of the level of quality and the overall tone I'd like to deliver in t​he Long Dark​ film."
"My goal with Hinterland - starting with T​he Long Dark​ - has always been to create original entertainment properties that could span multiple mediums, exploiting the storytelling potential of each form," he added. "Partnering with Jeremy on this project is the first step in achieving that vision of true cross-platform storytelling in the world of T​he Long Dark.​"
"I was immediately taken by the game's stunningly immersive landscapes, eerily solitary and realistic nature," said Bolt. "It is an existential tale of moral, emotional and physical endurance with strong characters to build on; it is also a mystery. It is an honour to try to do justice to it on film."
No director has been named yet, but van Lierop is attached to pen the screenplay.
While The Long Dark's story campaign remains a mystery, we found its Early Access sandbox survival mode a moody treat. Eurogamer contributor Stace Harman called it "an intriguing experience" in his initial impressions of The Long Dark.