Street Fighter 5's latest stage banned from Capcom's own tournament because it's too distracting
Skies of Honor put in the hangar for Capcom Cup.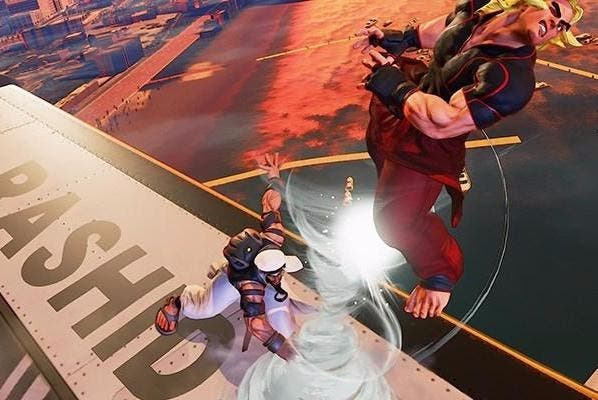 Capcom has banned Street Fighter 5's latest stage from its own tournaments because it's too distracting.
The Skies of Honor stage, added to the fighting game earlier in November, is set on the wings of a flying plane.
As a match plays out, the plane flies over a representation of Dubai, tilting as it weaves in and out of skyscrapers. In short, while the foreground is static, the background is constantly moving.
Players had expressed concern about Skies of Honor and its potential for distraction mid-match. In a blog post, professional Karin player Keoma M. Pacheco dug into the problems with the stage, calling for it to be banned. Some even reported motion sickness.
Now, Capcom has announced Skies of Honor will not be used for Capcom Cup 2016 and the Capcom Pro Tour 2017 season, which is the nail in the coffin for the stage during competitive play.
Due to being too distracting for tournament play, the #SFV Skies of Honor stage will not be used for Capcom Cup 2016 and the CPT2017 Season.

— Capcom Fighters (@CapcomFighters) November 22, 2016
This isn't the first time a Street Fighter 5 stage has been banned from tournaments. Back in June, the organisers of Evo, the biggest fighting game tournament in the world, banned the Kanzuki Family Beach stage, which sees waves occasionally cover the bottom of the screen, as well as the Training stage, which has a grid system to help with spacing.
The news highlights one of the issues with Street Fighter 5 at tournaments. Most matches take place on a randomised stage, which means the likes of Skies of Honor and Kanzuki Family Beach can crop up from time to time, forcing a delay to the game.
A potential solution is for Capcom to add an option to disable stages from the game's random selection, so tournament organisers don't have to worry about banned stages being selected.