Square Enix announces its answer to Brain Training: Mensa Academy
Has questions endorsed by Mensa. Tells you your IQ.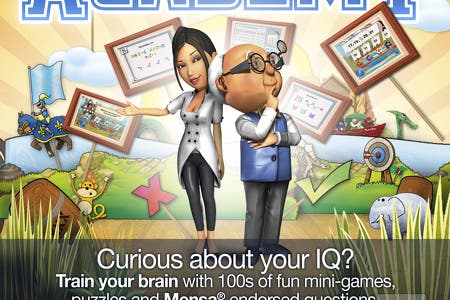 Square Enix has announced its answer to Nintendo's Brain Training.
Mensa Academy, developed by Silverball Studios and Barnstorm Games, is out on Nintendo 3DS, Wii and PC on 27th July 2012, and on Android and iOS and HD consoles in the near future.
It features "fun and stimulating" mini-games and challenges, with questions endorsed by IQ society Mensa. There are three modes: Play, Coach and Test. Play has over 100 replayable levels in five disciplines: numeracy, language, logic, memory and visual. Each is packed with questions.
Coach mode is designed for players to practice before taking on Test, which delivers your Mensa Academy score, aka, your IQ.
Square Enix Europe head of acquisitions Roger Cheung said: "Mensa Academy brings something unique to the brain training game market. Mensa Academy is the most credible game of its kind to date from the definitive experts in the field of measuring and fostering intelligence. The power of the mind is fascinating, the real challenge is how to best maximise its potential. Mensa Academy tangibly tackles this in a user-friendly way, whilst providing hours of entertainment."