Six Japanese import PS1 titles dated for PlayStation Store
Double Dragon! Wolf Fang! Tomba 2!
Import publisher MonkeyPaw Games has announced release dates for half a dozen Japanese PS1 games on the PlayStation Store.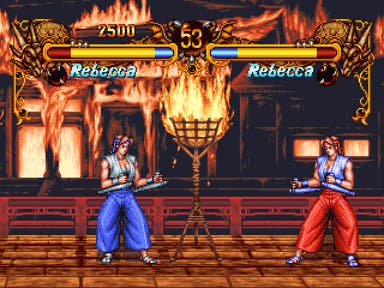 The release schedule begins tomorrow, 14th January, with fighting classic Double Dragon.
Subsequent Wednesdays will then see the launch of Lucifer Ring, The Firemen 2: Pete and Danny, Hyper Crazy Climber, Wolf Fang and Tomba! 2: The Evil Swine Return.
You'll be able to play the titles on PlayStation 3, Vita and PSP, although not PlayStation 4 - not yet, anyway.
Each game will cost $5.99 (about £3.69, although final UK pricing is still to be announced). Tomba! 2 will cost a little more - $9.99 (about £6.10).