Save £35 on the 1TB Seagate Storage Expansion Card for Xbox Series X/S from Amazon UK this Black Friday weekend
Expand your Xbox Series X/S storage for a little less.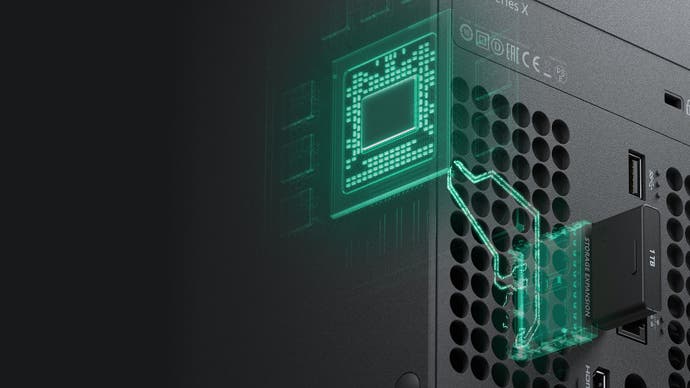 As games get bigger in the latest console generation, storage expansion has never been more important. But as they also take advantage of the latest high-speed SSD technology, these options are also the most expensive. Fortunately, there have been some great deals this Black Friday weekend, and if you own an Xbox Series X/S then it's even simpler as it only has one proprietary expansion option manufactured by Seagate. And right now, the 1TB Seagate Storage Expansion SSD Card is down to just £184.99 from Amazon UK, saving you £35 from its usual £219.99 RRP.
That's admittedly still a pricey way of expanding your storage, especially considering not far away from the cost of a Series S, which also only has 500GB of internal storage. It's also not as deep a discount as the off-the-shelf SSDs that have been going on sale during the Black Friday period. The one major advantage of Xbox's SSD storage expansion is that it's much simpler.
Whereas upgrading your PlayStation 5 requires a bit of sweat with opening the console up, the Seagate Expansion Cards work almost like memory cards from the older generation of consoles as you simply plug it into an expansion slot. Better yet, you can even take your game data and plug it straight into someone else's Series X/S without any hassle.
Microsoft had also announced that it would be releasing other storage size options, with a 512GB card and 2TB card also on the way soon. However, the latter is going to be even more expensive, while the more affordable 512GB option is also less space, especially when you can get the 1TB now at this reduced price.
It's also worth noting that if you don't need direct access to your games library immediately, you can also consider external storage options that allow you to keep your games in cold storage, which can also be reinstalled to your Series X|S quicker than downloading them again. We've got a few deals rounded up here.
Once you've got more storage and saved some money, why not splash out on some more games? You can check our Best Black Friday Xbox Series X/S Deals hub, which includes our round-up of the best games deals we can find. Also be sure to give Jelly Deals a follow on Twitter for all the latest deals coming this Black Friday weekend.