Retailers are selling off loads of 3DS games from just £2
Massive clearance sale currently running at Amazon and Argos.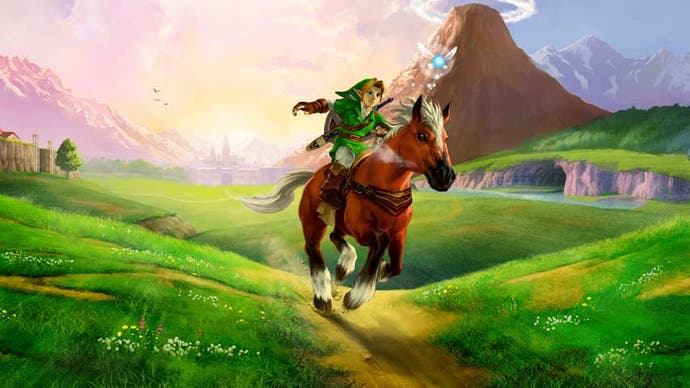 For most, the Nintendo 3DS has probably been relegated to the back of the cupboard now the Switch has taken the limelight. However, you may want to dig it out again now a couple of retailers are running a huge clearance sale on loads of 3DS games.
Both Amazon and Argos have a variety of 3DS games on offer, with prices starting at just £1.99. Naturally, at that end of the spectrum, we're dealing with some serious bargain bin stuff like Yo-Kai Watch. Still, for only a little more cash you can start getting games from the Professor Layton, Paper Mario and Legend of Zelda series for just £7.49.
There's even much-maligned spin-off Metroid Prime: Federation Force for £4. I'm half-tempted to get it just to have something Metroid-related in my life again after the deafening silence on Metroid Prime 4 over the last few months. Although, it might just be safer to play through the Metroid Prime trilogy once again on the Wii.
I've listed everything I've come across so far below. One thing to note, with the Argos offers in particular, is that it might be difficult to find stock near you depending on the game. If you do get lucky, though, you can snag yourself quite a bargain.
The next few games jump up a little more in price but include some of the handheld's biggest releases. They're still dirt cheap, though. Well worth a look if you want to play through one of these classics again or treat someone you know still uses their 3DS to something special.
And that's about everything. As I said above, stock may be a bit all over the place with these as they are clearance offers. When they're gone - they're gone. Hopefully, though, you manage to grab something cheap while you can!
For something a little more current, you can find our pick of the best Nintendo Switch deals available right now, as stock for the console is starting to become more regular. Then, at Jelly Deals, there are our picks for the best SD card for Nintendo Switch and our favourite cheap Switch Pro Controllers.