Remedy's Control just came out on Nintendo Switch
But...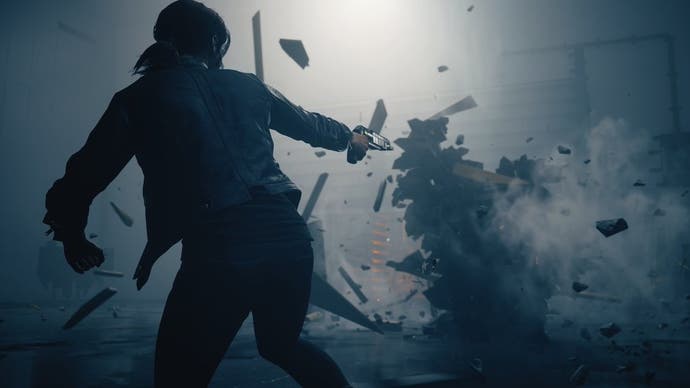 Here's some news I wasn't expecting this fine Wednesday afternoon - Remedy's quite excellent Control is coming to Nintendo's Switch. Actually, it's already out on the Switch, but there's a caveat in place.
Control on Switch is a Cloud Version, with the game streamed to your device - which means portable play away from a strong and stable internet connection is not possible.
It's not the first big-name game to come to Switch in this fashion - Resident Evil 7 got a Cloud Version, as did Phantasy Star Online 2.0 - and it's not going to be the last Cloud Version game either, with Hitman 3 also announced to be coming to Nintendo's platform this way upon its release.
The news came as part of a surprise Nintendo Direct Mini, which also revealed Bravely Default 2 is being pushed back to next February, and that Hyrule Warriors: Age of Calamity is getting a demo on the eShop today.