Project Phoenix confirmed for PlayStation 4 and Vita
UPDATE: Kickstarter ends with over $1 million raised.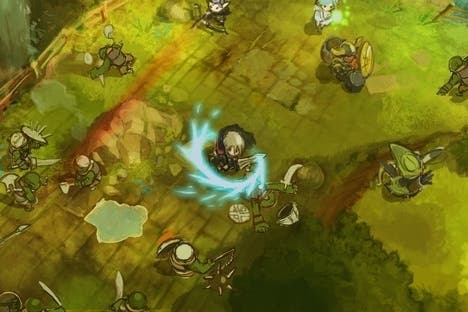 UPDATE: The Project Phoenix Kickstarter has ended a colossal success, raising over 10 times its original $100K goal with a total of $1,014,600.
When you factor in the $44,241 donated over Paypal, this brings the grand total to $1,058,841, pushing it past the $1,025,000 stretch goal to add a "fully explorable overworld with an upgraded combat transition," and some content allowing you to "fight inside the Kraken."
Original Story: Eye-catching JRPG meets squad-based RTS Project Phoenix will release on PlayStation 4 and Vita, its developers have announced.
Project Phoenix smashed its $100,000 Kickstarter goal soon after its crowd-funding effort launched. It's raised over $700,000 with five days to go.
It was announced with a mid-2015 release window for Windows, Mac and Linux, with iOS and Android ports.
Now, in an update to the Kickstarter page, Tokyo-based Creative Intelligence Arts has announced a PlayStation version is in the works.
"Over the past few weeks, we've received many messages, e-mails, and queries about the possibility of the game being released on the PS4 and PS Vita and now, after long negotiations and discussions, that wish has become a reality!" the developer wrote. "So although not every single detail about the release has been finalised, we're proud and excited at the prospect of developing for the PlayStation platform."
Project Phoenix is made in Japan but has a number of high profile Japanese and Western names attached, including renowned Final Fantasy composes Nobuo Uematsu and LA Noire's Vaughan Smith. The leader of the project is violinist Hiroaki Yura, founder of the Eminence Orchestra, who's credited on games such as Diablo 3.