Pillars of Eternity 2: Deadfire signs publisher Versus Evil
RPG whizz.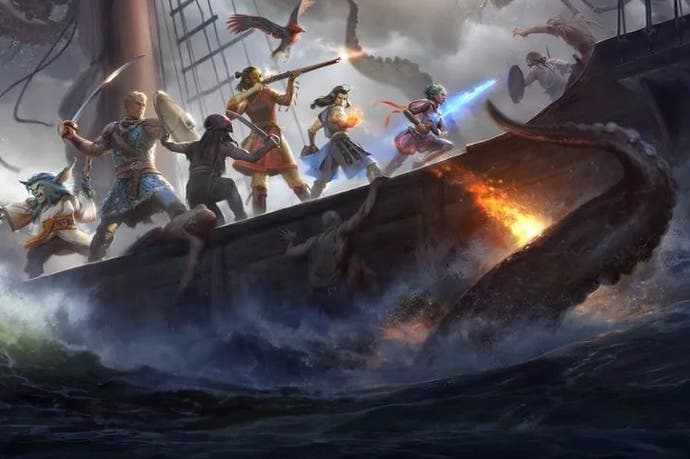 Crowdfunded sequel Pillars of Eternity 2: Deadfire has a publisher. It isn't Paradox, which published Pillars 1, but Versus Evil, publisher of The Banner Saga series.
There's no concrete release date to go with the announcement but an "early 2018" window for PC, Linux and Mac.
"We are thrilled to be working with the team at Versus Evil on Pillars of Eternity 2: Deadfire, the first sequel we've ever made into one of our own IPs," said Feargus Urquhart, co-owner and CEO of the game's developer, Obsidian Entertainment.
Pillars of Eternity 2: Deadfire raised a beefy $4.4m on crowdfunding website Fig in February this year. It's a big project, occupying around 40 people at Obsidian - at least it was when I visited the studio last month. Which brings me neatly onto, did you know I visited Obsidian last month?
I wrote about all the secret game ideas Obsidian has stashed away for a rainy day; I wrote about cancelled Xbox One game Stormlands; I wrote about the making of Alpha Protocol; and I wrote a lovely old piece about what I learned about Obsidian. Go and read them all!