Omega Force's Attack on Titan game looks bloody mental
Debut gameplay equal parts captivating and horrifying.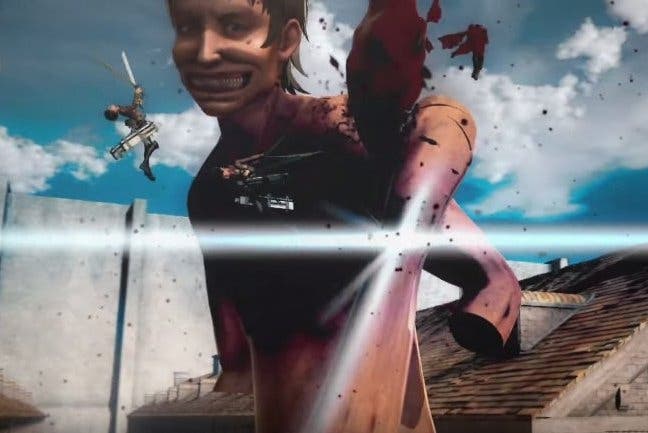 Last month Tecmo Koei announced that Dynasty Warriors developer Omega Force would be making a game based on the popular manga and anime series Attack on Titan. The sci-fi fantasy series is set in a world where humanity is at war with giant naked people called Titans, so this video game adaptation was bound to be bonkers.
Now, we can see just how bonkers it is as the gameplay debut trailer shows these ever smiling nudist giants gets their limbs cut off, leaving giant fountains of blood in their wake. As you may have noticed, Titans feature Ken Doll-like anatomy due to Japanese censorship laws against portraying genitalia in the media. In my opinion, this makes them no less disturbing. If anything, it makes them more so. I mean, look at their faces!
Attack on Titan will be released on PS4, PS3 and Vita this winter in Japan with a western release set for next year.